September 4, 2019
APDesign professor selected to attend Scholars in Professional Practice program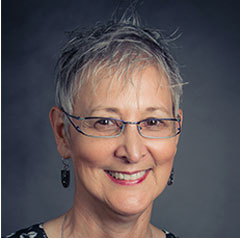 Wendy Ornelas, professor of architecture in the College of Architecture, Planning & Design, was selected to participate in the 2019 National Council of Architectural Registration Boards Scholars in Professional Practice program Aug. 8-10.
Ornelas is one of only 20 professional educators selected to take part in the training program to raise awareness of the importance of professional practice education. Through a mix of presentations and interactive sessions, this event allowed participants to learn from experts, share best practices and enhance the delivery of the professional practice curriculum.
The council is a nonprofit organization made up of the architectural licensing boards of 55 states and territories. While each jurisdiction is responsible for regulating the practice of architecture within its borders, the council develops and administers national programs for licensure candidates and architects to ensure they have the mobility to go wherever their career takes them. Its mission, in collaboration with licensing boards, facilitates the licensure and credentialing of architects to protect the health, safety and welfare of the public.
Ornelas is the recipient of the Association of Collegiate Schools of Architecture/American Institute of Architecture Students New Faculty Teaching Award, past president of American Institute of Architects Kansas, recipient of American Institute of Architects Kansas' Henry W. Schirmer Distinguished Service Award, and the past director for the West Central Region of the Association of Collegiate Schools of Architecture. In 2005, Ornelas was elevated to the American Institute of Architects' College of Fellows. She is the first and only female and first and only Latino fellow in the state of Kansas.