Kansas Resources
---
Provides information and tools for the competitive business.
---

Located in Salina and Wichita, CCCS also has resources available online.
---
Assists people with disabilities who work in agriculture.
---

Eleven Area Agencies on Aging (AAA) coordinate services and provide assessment, information, case management and numerous other services for seniors in all 105 counties of Kansas.
---

The Center works with state and federal agencies, nonprofit organizations, environmental groups and producer organizations to assist family farmers and ranchers to boost farm profitability, protect natural resources and enhance rural communities.
---

The state agency devoted to the total support of agriculture in Kansas.
---

An educational service to facilitate business planning for farm families.
---

A non-profit advocacy organization that supports farm families who earn a living in a changing agriculture industry.
---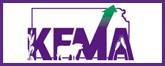 Ag economists providing management information for producers.
---

A general farm organization working to protect and enhance the economic interests and quality of life for family farmers and ranchers.
---

A non-profit corporation dedicated to helping low income Kansans meet their basic needs through legal, mediation and employment training services.
---

The Kansas Rural Center, Inc. (KRC) is a non-profit organization that promotes the long-term health of the land and its people through research, education and advocacy.
---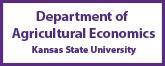 Proudly serving Kansas agriculture through teaching, research and extension.
---

K-State Research and Extension provides a variety of agricultural research and programs supporting individuals and communities throughout the State of Kansas.


---
K-State Research and Extension data for agriculture and weather in Kansas, current weather, forecasts, climate and maps.
---

A source for finding or filling jobs in the state of Kansas.
---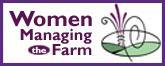 Annual conference designed to help farm owners, partners and rookies manage their farm interests effectively.