Chapman Center Alumni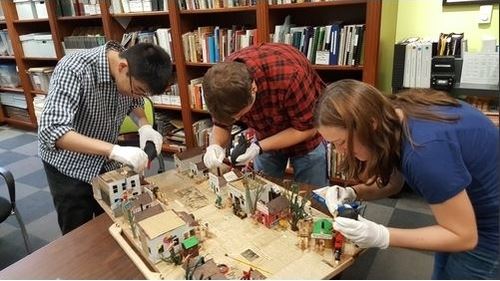 Students who participate in our research internships or student staff positions receive an added value to their K-State education. Our interns and classroom students emerge from their hands-on experiences with valuable life skills in data collection, digital research and publishing, critical thinking, media presentations and more.
Our students tell us that enagement with rural communities and work with local historical societies is transformative, providing confidence and the perspective they need to achieve their life goals, personally and professionally. Some of our past alums work as authors, professional archivists, filmmakers, researchers, and curators--many go to graduate programs, buoyed by the skills they have acquired in the Chapman Center.
"While I was at K-State, my time in the Chapman Center profoundly impacted me as a person and as a historian...These lessons not only prepared me to go on to law school, but made me more attentive in all areas of my life." Haley Claxton, CCRS intern 2014-2015.
We are proud of the students who have been through our program and the legacy of how the program has enriched them personally and professionally.