Kansas Land Treaties Project

The Chapman Center and the Manhattan Public Library hosted an interdisciplinary panel that brought together scholars and students to launch an online exhibit focused on our local history of land treaties. Learn more about the treaties of 1825, 1846, and 1859, which cumulatively dispossessed the Kanza (now present-day Kaw Nation) of 18,233,620 acres of land on our Kansas Land Treaties page.


---


Are you new here? No worries!
Let us take you on a virtual tour of our home:




---


Recipients of our Spring 2022 Interdisciplinary Reseach Grant have been notified.
Stay tuned to hear more about them and their project.


For more information about the IRG or how to apply for next year's grant, email us at  chapmancenter@k-state.edu .
________________________________
Drs. Joslin, Bergtold, and Caldas have been hard at work on their IRG 2021 project.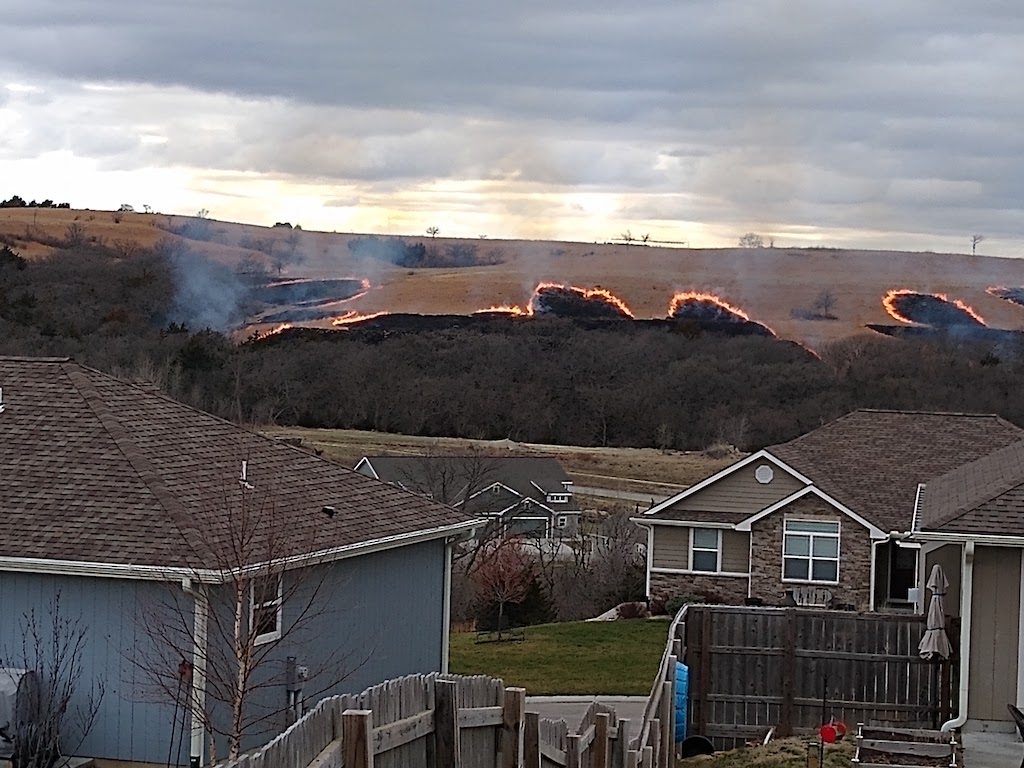 Click here to learn about "Grassland Conservation Landscapes in a Wildfire Context: Rural Emergency Response and Resilience"
Get to know the team by visiting the Wildfire & Conservation Landscapes tab in our top navigation.

For information about the Interdisciplinary Research Grant, click here.
---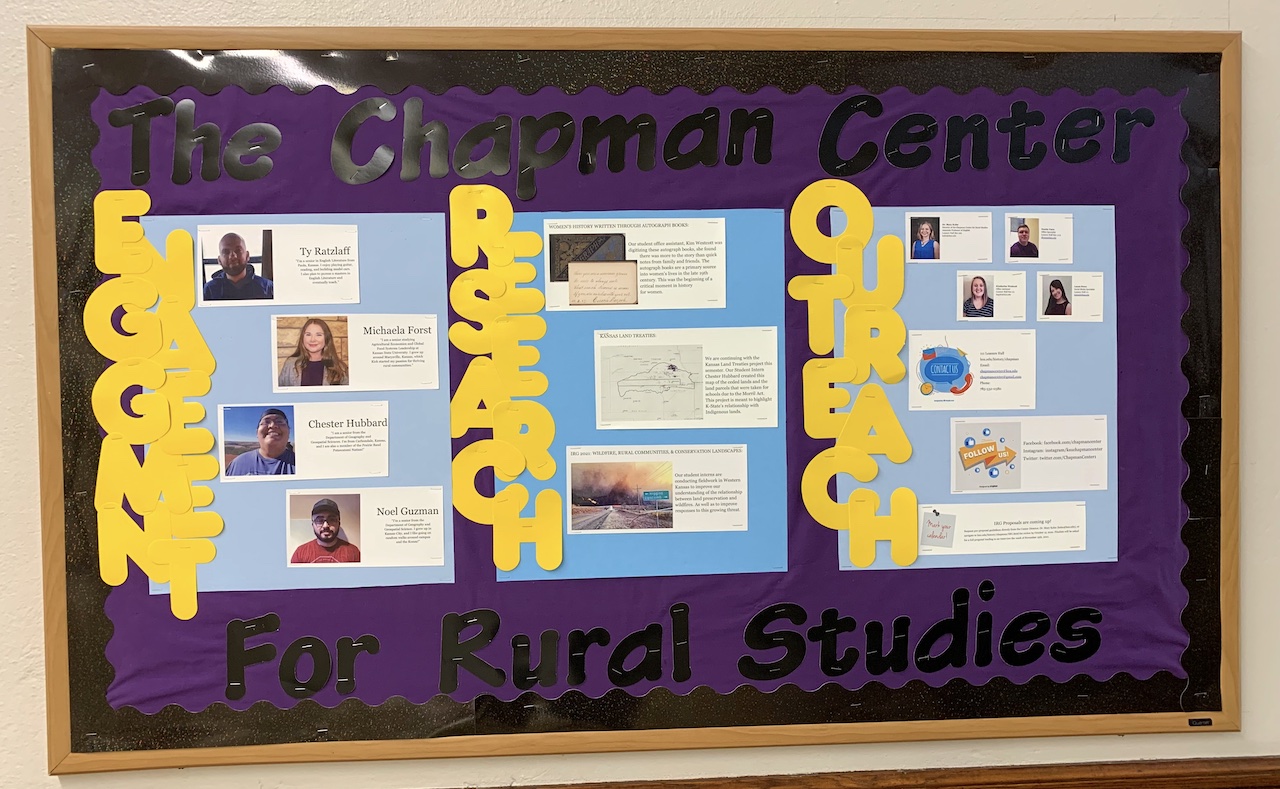 ---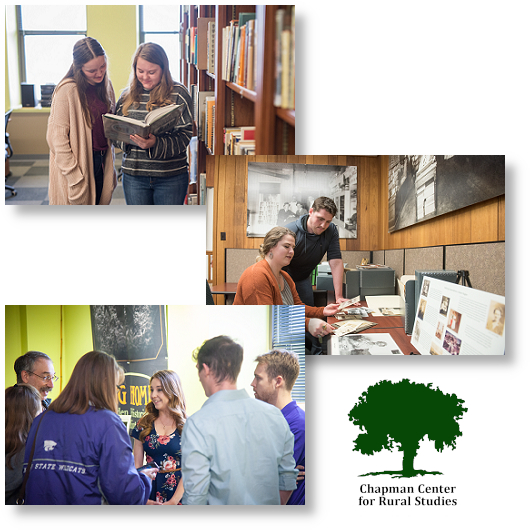 ---
Learn about Mark Chapman (1943-2014) and his legacy at K-State here.
Questions about the CCRS?
Email us or reach out to the Executive Director, Dr. Mary Kohn.