Pre-proposals for our Spring 2022 Interdisciplinary Reseach Grant are currently being evaluated.


For more information about the IRG or how to apply for next year's grant, email us at  chapmancenter@k-state.edu .
---


Are you new here? No worries!
Let us take you on a virtual tour of our home:


---


Drs. Joslin, Bergtold, and Caldas have been hard at work on their IRG 2021 project.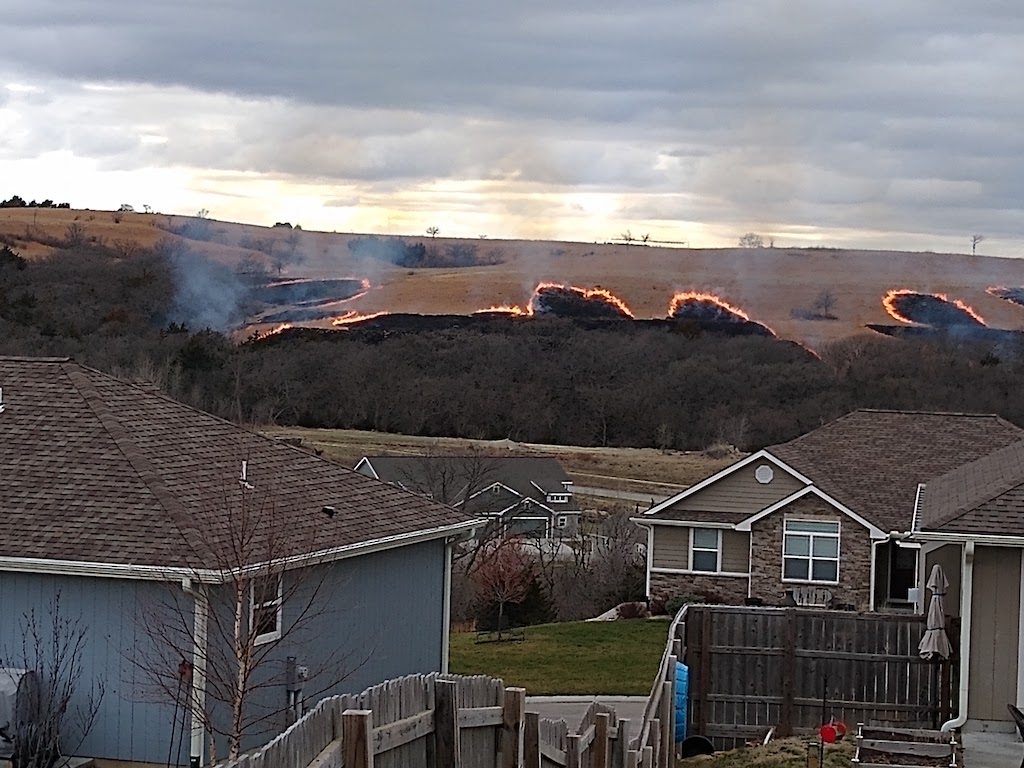 Click here to learn about "Grassland Conservation Landscapes in a Wildfire Context: Rural Emergency Response and Resilience"
Get to know the team by visiting the Wildfire & Conservation Landscapes tab in our top navigation.

For information about the Interdisciplinary Research Grant, click here.
---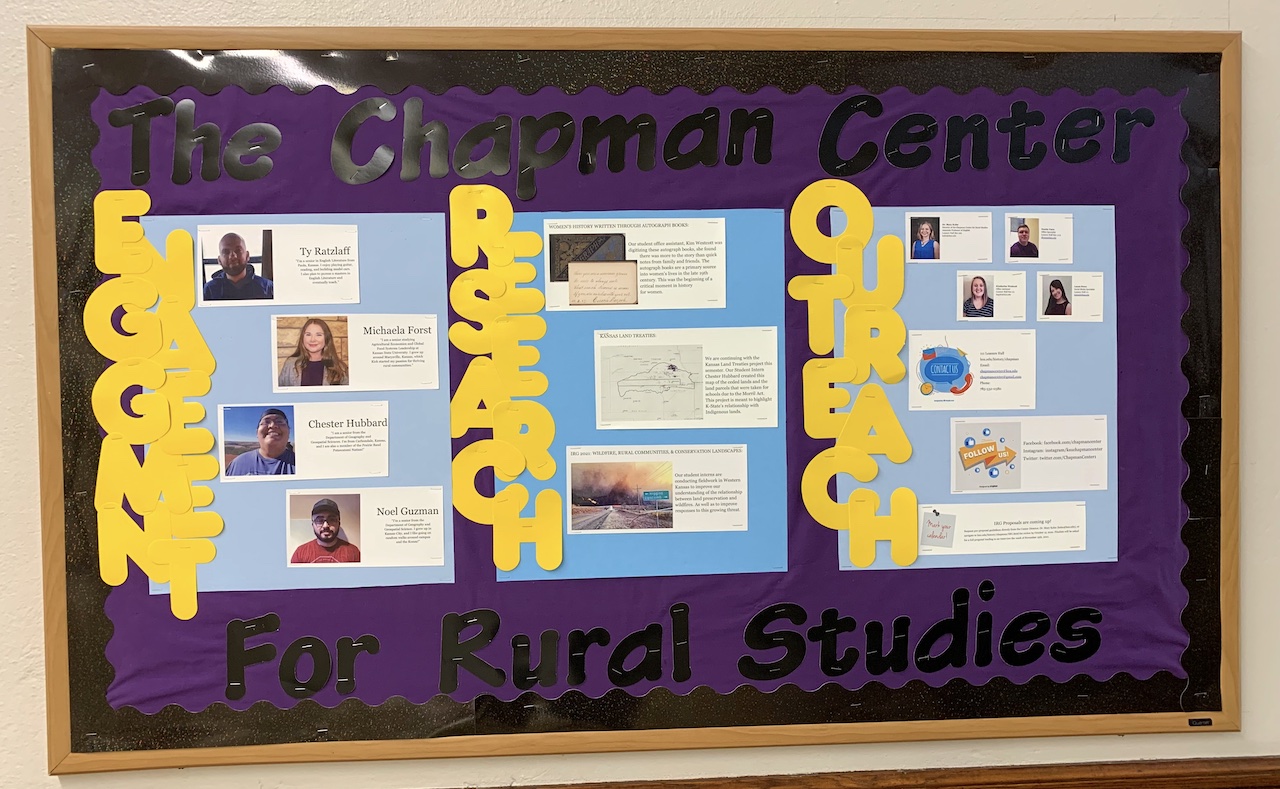 ---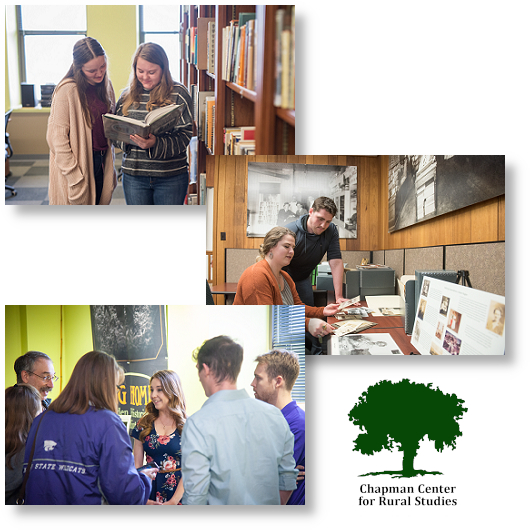 ---
Learn about Mark Chapman (1943-2014) and his legacy at K-State here.
Questions about the CCRS?
Email us or reach out to the Executive Director, Dr. Mary Kohn.