Welcome to the Chapman Center for Rural Studies!
We are pleased to announce our NEW annual Interdisciplinary Research Grant (IRG) beginning in Spring 2020.
Pre-proposal Deadline: November 1, 2019

The CCRS is seeking RSCAD-based proposals from faculty in the College of Arts and Sciences, who represent at least two disciplines; to sustain rural communities locally, regionally, and nationally.
For more information, visit the IRG page or download the Pre-Proposal Guidelines.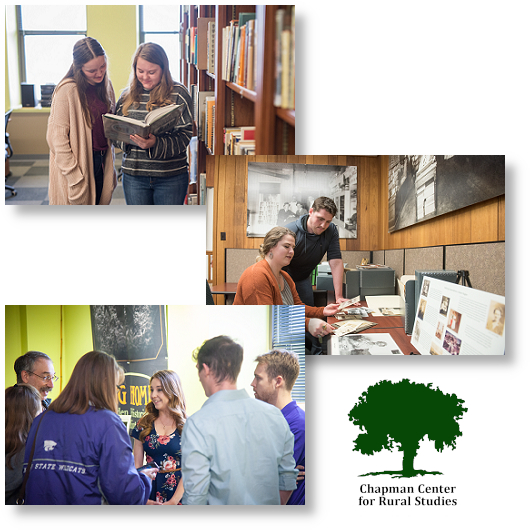 ---
In Loving Memory of Mark A. Chapman (1943-2014)

We lost a very close member of the K-State family early April 18, 2014.
For more information, email us or email the Executive Director, Professor Bonnie Lynn-Sherow.