In Loving Memory of Mark A. Chapman (1943-2014)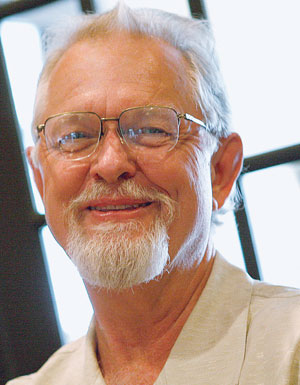 We lost a very close member of the K-State family early on the morning of April 18, 2014. Mark A. Chapman passed away after suffering a stroke a few weeks before (April 5). Mark was 71.

K-State's College of Arts & Sciences and Kansas State University as a whole will miss Mark very much. We will miss his generosity, intellect, creativity, and sharp wit.

He brought us the Chapman Scholars Program, and our first full-ride Presidential undergraduate scholarship, the Chapman Center for Rural Studies, the Chapman Art Gallery in Willard Hall, the Chapman-Mellenthin Vet Med Plaza, and he helped give us the All-Steinway designation in the School of Music, Theatre, and Dance.

One of his favorite projects was the window transformation in the Great Room at K-State Libraries.

He was instrumental in many programs and facilities improvements in Athletics as well, including the Coaches Workroom in the new Basketball Training Facility and the Athletic Department's annual Powercat Choice Awards.

We have so many great memories of Mark Chapman, and he has clearly left an indelible legacy on the K-State campus. We miss him already.


Their Stories Live On
Leo Chapman, the father of Mark Chapman, contributor to the Chapman Center, passed away peacefully on April 10th in Clay Center, Kansas.
Leo was born June 4, 1919 to Chris and O'Tillie (Dietrich) Chapman. He attended Hannibal Grade School and graduated from Clay Center High School. He attended Kansas State University for 2 years where he earned a letter in wrestling.
He married Irene Elizabeth McCully October 19, 1940. They were married for 72 years.
Leo was an entrepreneur. He was a farmer, cattleman, developer, general contractor, real estate and stock broker, appraiser of farmland and property, antique dealer, and held many auctions.
While in his 70's and 80's, he competed in Senior Olympics, even taking 3rd place in the shot put at the National Senior Olympic Meet.
Leo was a member of the United Methodist Church and served as a member of the Trustees Committee. He was one of the originators of the Good Friday Men's Breakfast. He served on the boards of: Broughton School District, Broughton Telephone, Broughton Watershed, Clay Center Coop, and Clay Center Utilities Committee. He was a member of the Lion's Club and the Chamber of Commerce.
His hobbies were many. Refurbishing old upright pianos and pump organs, collecting & selling R S Prussia china, Vaseline glass and quilts. He also was a craftsman of fine wood furniture, giving many pieces to his children and grandchildren.
He went big game hunting in Colorado for years and was an avid hand fisherman.He is preceded in death by his wife, Irene, son, Mark Allan, and baby daughter, Rena Lee.
Survivors include daughter-in-law Cheryl Mellenthin, Cat Spring, TX, son, Christopher (Edee Medley) Chapman of Richland, WA, daughter Julie (Dennis) Rice of Winfield, KS. Sister, Beulah (Chapman) Avery, Raytown, MO.
Grandchildren Amy (Frank) Burns, Lexi (Todd) Giblin, Carter Chapman, Jesse (Jeri) Chapman, and Carl (Louise) Chapman. And 5 great grandchildren.
The Chapman Center was able to interview Leo and Irene in 2004 and 2005, listen to them recall what made Broughton so special.


Irene Elizabeth Chapman
Celebrating the life of Irene Elizabeth Chapman of Broughton, Kansas: April 27, 1918, - February 4, 2013.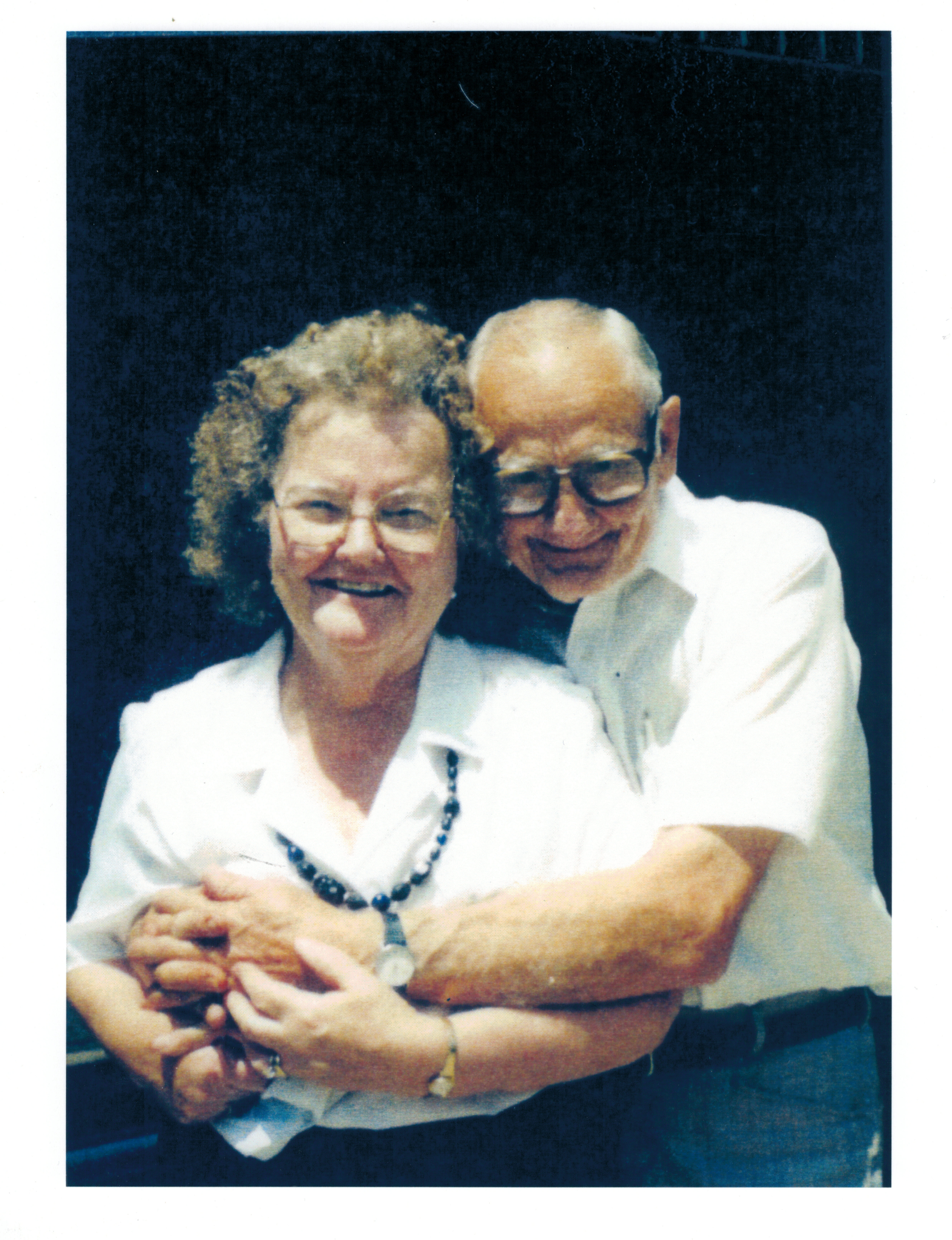 Irene Chapman, 94, died Monday, February 4, 2013 at Medicalodge of Clay Center. Mrs. Chapman was born April 27, 1918, at Broughton, Kansas, the daughter of Charles and Lyda (White) McCully.
She attended Kansas State University and taught school following high school. She married Leo Chapman on October 19, 1940. They made their home and farmed in the Broughton area before moving to Clay Center. She was a member of the Clay Center United Methodist Church, United Methodist Women, Library Club, Garden Club, Broughton Friendship Club and Stitch & Chatter Group. She was preceded in death by one half-brother, Donald McCully.
Survivors include her husband, Leo Chapman of Clay Center; two sons, Mark Chapman and his wife, Cheryl, of Cat Springs, Texas, and Christopher Chapman and Edee of Richland, Washington; one daughter, Julie Rice, and husband Dennis of Winfield; five grandchildren; and five great-grandchildren.
Goodbye, Irene
Mom's gone--leaving a dull ache
It was time--she wanted to go and yet...
and yet there's a gaping emptiness in our hearts.
Her Irish smile--
smooth alabaster skin untouched by the sun
topped by unruly, curly hair--all gone.
A dry sense of humor,
her quirky collections of pencils "too short to save."
Prolific writer of the everyday,
Her diaries worthy of Kansas State research.
Eagerly attending all our games and events,
no criticism for jobs not well done.
Her aphorisms:
"You can't buy other people's opinion of you."
My opinion of her: priceless
"Every dog has its day."
She had a pound full of loving days,
her large group of friends giving her great joy.
She was a mother you could trust, look up to, learn from.
An unwavering Christian that walked the walk
trodding a path with gentle, loving steps
A lucky child could ask no more.
Love,
Mark
Irene Chapman was the inspiration for Mark Chapman's interest in recording the history of Broughton, Kansas, which is now a book Broughton Kansas: Portrait of a Lost Town 1869-1966.

A Poem by Mark A. Chapman
In honor of every lost town.