Human Capital Services is reducing activity to mitigate the spread of COVID-19 until further notice. Essential functions and operations will continue from remote locations.
In accordance with President Myer's letter to campus, all in-person meetings and activities are canceled through the end of the semester. The Discover K-State Lunch and Learn Series sessions will be rescheduled once campus returns to normal operations.
---
Discover K-State
Human Capital Services (HCS) invites all new employees to attend the Discover K-State Lunch and Learn Series. This program is designed to provide a deeper dive into many topics employees should be made aware to help them integrate into the larger K-State community.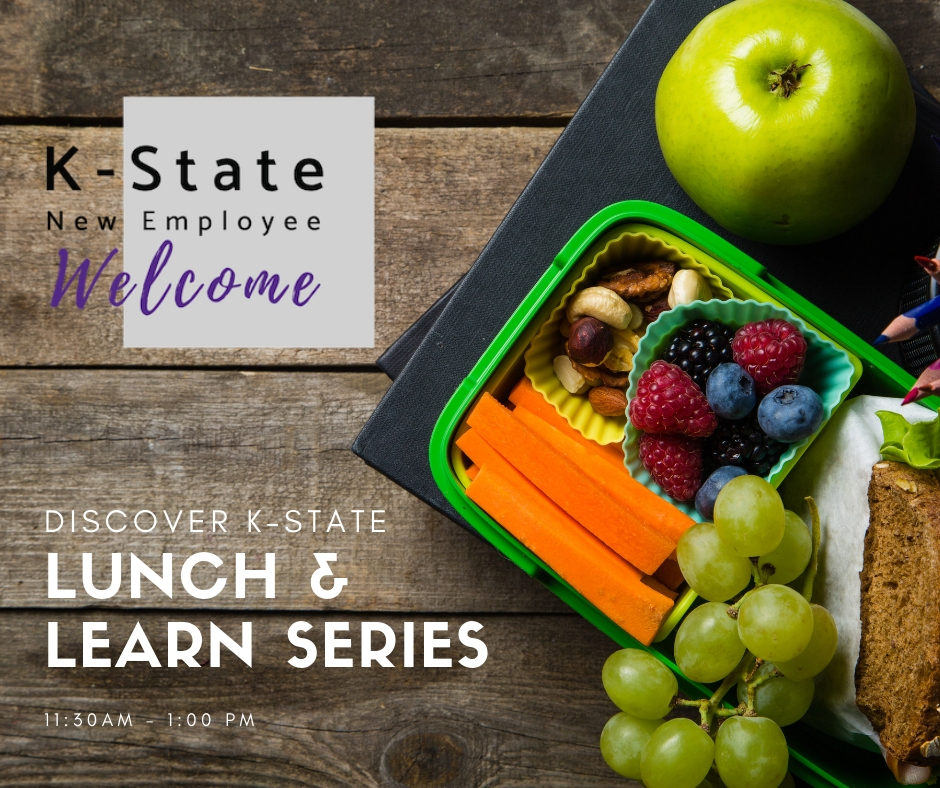 Sessions Available
The Discover K-State Lunch & Learn Series will offer sessions throughout the year. Designed as a brown-bag event, these sessions will occur over the lunch hour (11:30-1:00 p.m.) at various locations across campus. Please review the program schedule for further details.
TBA - Will reschedule due to COVID-19
K-State Legal Landscape
Come engage in a discussion about "to-dos" and "to-don'ts" of higher education law. This session is designed to help employees know the role of the University's Office of General Counsel, as well as common legal issues at a university. The discussion will include topics such as student privacy, records requests, First Amendment and free speech, contracts, reporting obligations, key policies, field trips with students, internships and volunteers, nepotism, and conflicts of interest.
Location: TBD
Presented by Aaron Good, Associate General Counsel
TBA - Will reschedule due to COVID-19
Saving for Retirement: A New Employee Perspective
Learn about the ins and outs of the retirement plans offered at K-State. This workshop will cover the advantages of a retirement plan, creating a retirement strategy and how to update your account with TIAA.
Location: TBD
Presented by TIAA
TBA - Will reschedule due to COVID-19
Communication - The Platinum Rule
Explore, learn and develop skills and tools for effective communication in a diverse workplace. Building on the foundation of the True Colors Personality profile, this session helps participants integrate an understanding of personality styles with cultural knowledge to ensure a more harmonious environment.
Location: TBD
Presented by Dr. Bryan Samuel, Chief Diversity and Inclusion Officer
Frequently Asked Questions


Is this program mandatory?
All new employees are strongly encouraged to attend this program as it establishes a strong foundation for their new employment at Kansas State University.
Who should plan to attend this program?
All new benefits-eligible employees (faculty, unclassified and university support staff) who desire a deeper understanding of K-State.
Rehires that have been away form three or more years