Featured Alumna: Kristen Sikorsky
MS in Horticulture and Natural Resources, 2020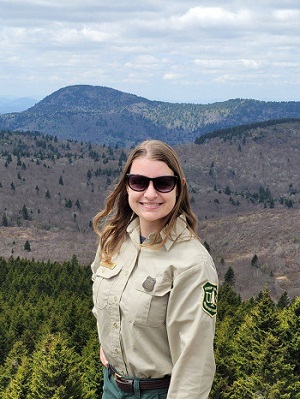 At a young age, many kids do not know what they want to be when they get older. However, K-State master's alumna Kristen Sikorsky (Horticulture and Natural Resources, 2020) knew the career path she wanted to pursue at eight years old. Combining her passion for public service with her love for science and the outdoors sparked her dream of becoming a biologist for the federal government.
Sikorsky grew up in Narragansett, Rhode Island, and has always loved being outdoors, no matter the activity. Sikorsky began the path to pursuing her passion by earning a bachelor's degree in environmental stewardship and education at West Liberty University in West Virginia. During Sikorsky's senior year of her undergraduate, her ecology professor led her class through a week-long trek through the swamp at Okefenokee National Wildlife Refuge. Here she learned that this refuge could support both a huge tourism industry and a habitat for native species, including rare and endangered plants.
"To a new ecologist, anthropogenic use was the enemy, and everything I had learned until this point convinced me that these areas were contrived in concept and artificial representations of the habitats that once were," Sikorsky stated while speaking about her undergraduate studies.
Sikorsky was driven to know more about how protected areas like Okefenokee could balance recreational use while still protecting natural resources, and she learned this would require a very specialized program that was available at Kansas State University. The graduate program in horticulture and natural resources offers a focus in park management and conservation (PMC) that allowed Sikorsky to combine her newfound passion for public lands with her background as an ecologist.
Sikorsky said, "The PMC program at K-State is like no other. It allows students to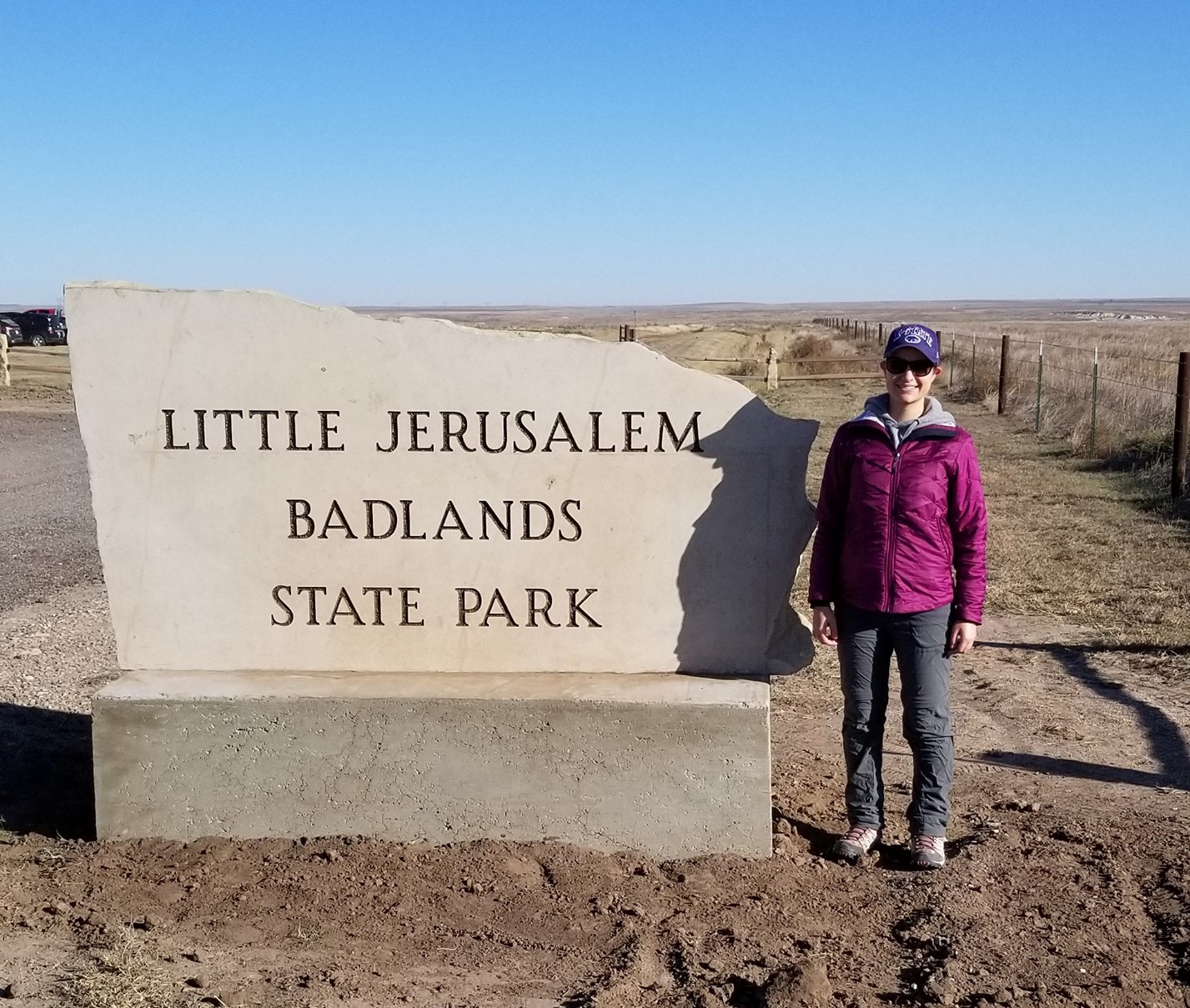 pave their path to success for the career they hope to have." The program supported each student's individual goals and allowed the Applied Park Science Lab members to assist and learn from one another. Sikorsky was also sent all over the country to participate in projects focused on restoring, protecting, or managing public lands for various agencies.
Sikorsky's advice for success to future and current graduate students is, "Take every opportunity to try something new. Trying out different areas of research, attending professional conferences, learning from other researchers, and networking will broaden your horizons and make you a more well-rounded student."
While at K-State, Sikorsky was a member of Kansas State's chapter of the George Wright Society. Open to both undergraduate and graduate students, the K-State chapter hosts volunteer opportunities around local parks and protected areas.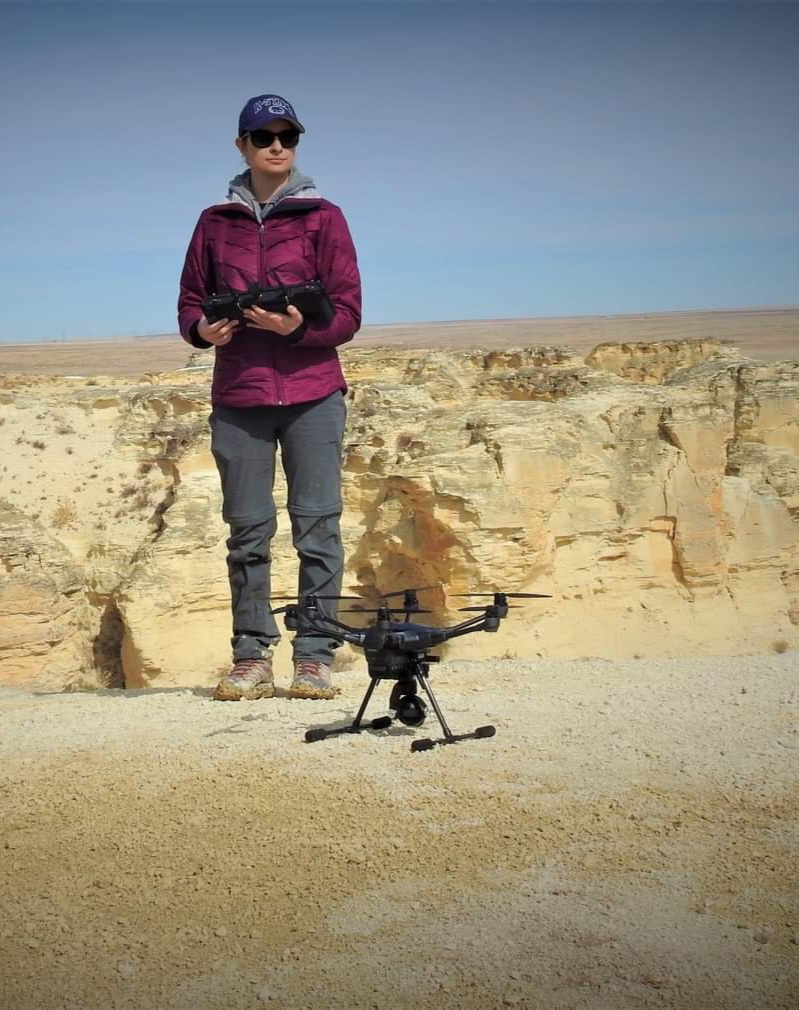 In 2020, Sikorsky participated in the Three Minute Thesis Competition. Graduate students are challenged to present the complexities of their thesis project in a succinct, three-minute presentation using only a single, static slide. Sikorsky's "Ready for Takeoff – Using Drones to Protect Our Parks" presentation was selected as the People's Choice Award Winner.
Perhaps one of the best opportunities Sikorsky did not pass up was presenting her thesis research at the Society of Outdoor Recreation Professionals' annual conference during her first year at K-State. A member of the audience was impressed with Sikorsky's knowledge and passion for her field of study and invited Sikorsky to have coffee to learn more about her research and interests. The audience member was a national leader with the U.S. Fish and Wildlife Service. Sikorsky was invited to shadow a national leader with the U.S. Fish and Wildlife Service for a week in Washington, D.C., to see what working for a federal agency was like.
During this experience, Sikorsky learned of the Presidential Management Fellowship Program as a pathway to achieve her dream of working for the federal government. In this program, she could fast-track her career in federal service leadership. After a highly competitive application process, selected finalists are matched with the federal agency of their choice for a two-year fellowship and possible appointment to that agency once their fellowship has been completed. Today, Sikorsky is a Recreation Staff Officer in the Safford Ranger District of the Coronado National Forest in Safford, Arizona, and will convert to a permanent Forest Service employee at the end of her fellowship in spring 2023.
When asked what she hopes to do in the next ten years of her career, Sikorsky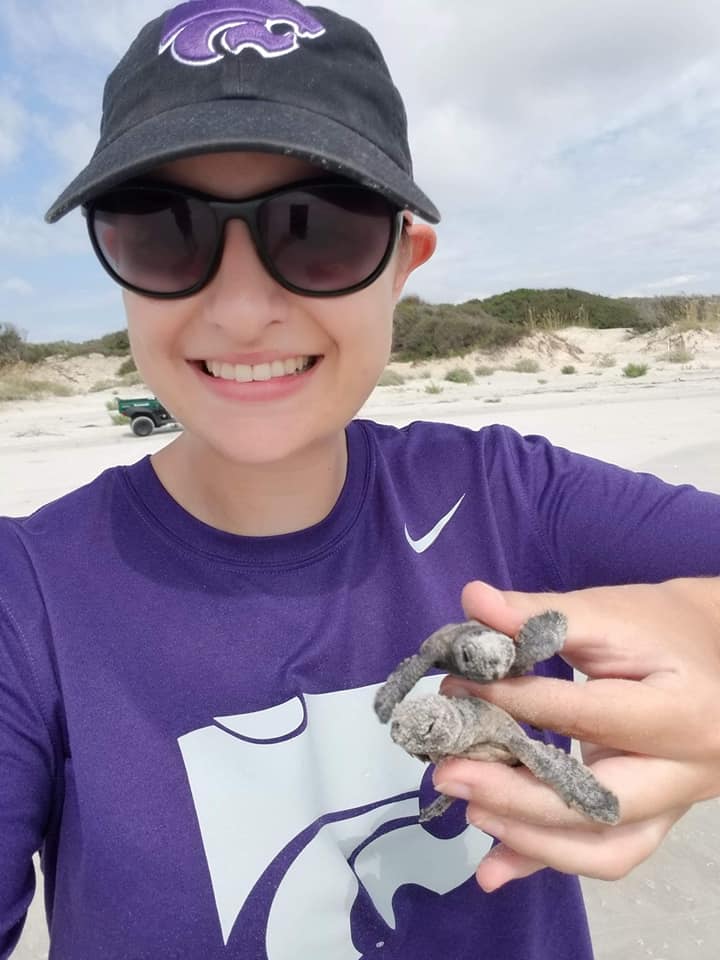 said, "I will be moving and starting my new position as Recreation Program Specialist on the Pisgah Ranger District of the National Forests in North Carolina once my two-year fellowship is completed. I would love to stay in this position for several years before striving to earn a position that will allow me to serve as a national leader with the Forest Service." Sikorsky also said, "If you're considering graduate school, think of the opportunity as a greater investment in yourself."
You might say that the Presidential Management Fellowship program was Sikorsky's golden ticket to professional success. On the other hand, Sikorsky says, "I largely attribute my success in the PMF Program to what I've learned during my time at K-State. Attending graduate school was the easiest decision I've ever made and, by far, the most worthwhile. My time at Kansas State University was the first glimpse into my new life as a recreation ecologist, the career my 8-year-old self was dreaming about."