NBAF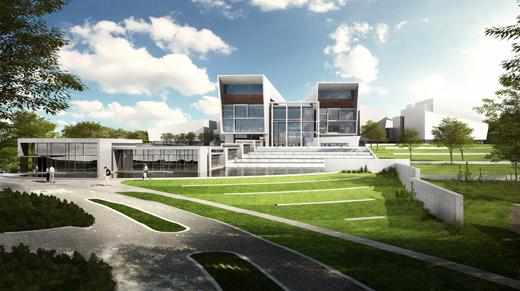 Thank you for visiting the K-State Governmental Relation's National Bio and Agro-Defense Facility page.
Below you will find interesting information about the history of the project and important updates about the progress of NBAF's construction. Please feel free to direct any other questions you might have to kstategr@k-state.edu.
President Obama's Budget Includes $300 Million for NBAF Funding
President Kirk Schulz's NBAF Presentation
President Schulz presented this presentation to the Kansas Board of Regents on January 15th, 2014. It contains current information about construction progress, global food system leveraging, economic development and new academic and industry relations.
Senator Jerry Moran Press Release
Senator Jerry Moran, a member of the U.S. Senate committee on appropriations shares his thoughts on the Omnibus bill containing $404 million for the construction of NBAF on January 13th, 2014.
Congresswoman Lynn Jenkins NBAF Press Release
In this press release, Congresswoman Lynn Jenkins expresses how pleased she is that the Omnibus bill contains appropriate funding for the construction of NBAF in Manhattan, KS on January 13th, 2014.
Copy of Landon Fulmer's January 24, 2012 testimony to the Kansas House Committee on Veterans, Military, and Homeland Security. Fulmer, who serves as the Steering Committee Executive Director, provides an update to the committee on the status of the NBAF project.
Governor Brownback's NBAF Letter
In this letter, Governor Brownback expresses his excitement about the benefits Kansas will receive from NBAF. Additionally, he comments on the need for the facility to protect America and maintain the agriculture production we are currently enjoying.
Economic Impact Report of NBAF
This document presents the results of a study conducted to forecast the impact the National Bio and Agro-Defense Facility will have throughout the State of Kansas and the region.
The Risk Analysis presents findings on potential outcomes related to the NBAF project.
Department of Homeland Security