Expression of University Strengths Instructions
All requests for federal funding from Kansas State University that could be submitted in the book must be of uniform format. Below is a list of instructions for this process. Additionally, this document includes a timeline for submissions.
2021 Timeline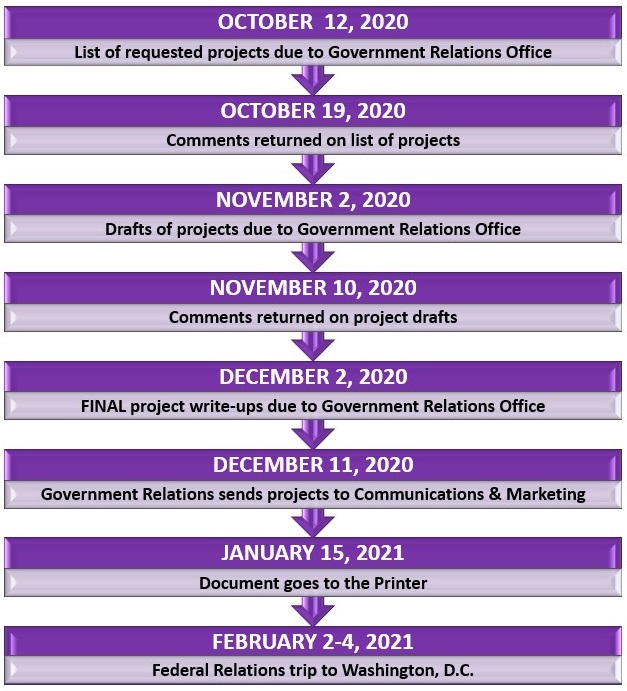 For any additional questions, please contact Sue Peterson or Kristin Holt at 785-532-6227.