2nd annual Run for the Roses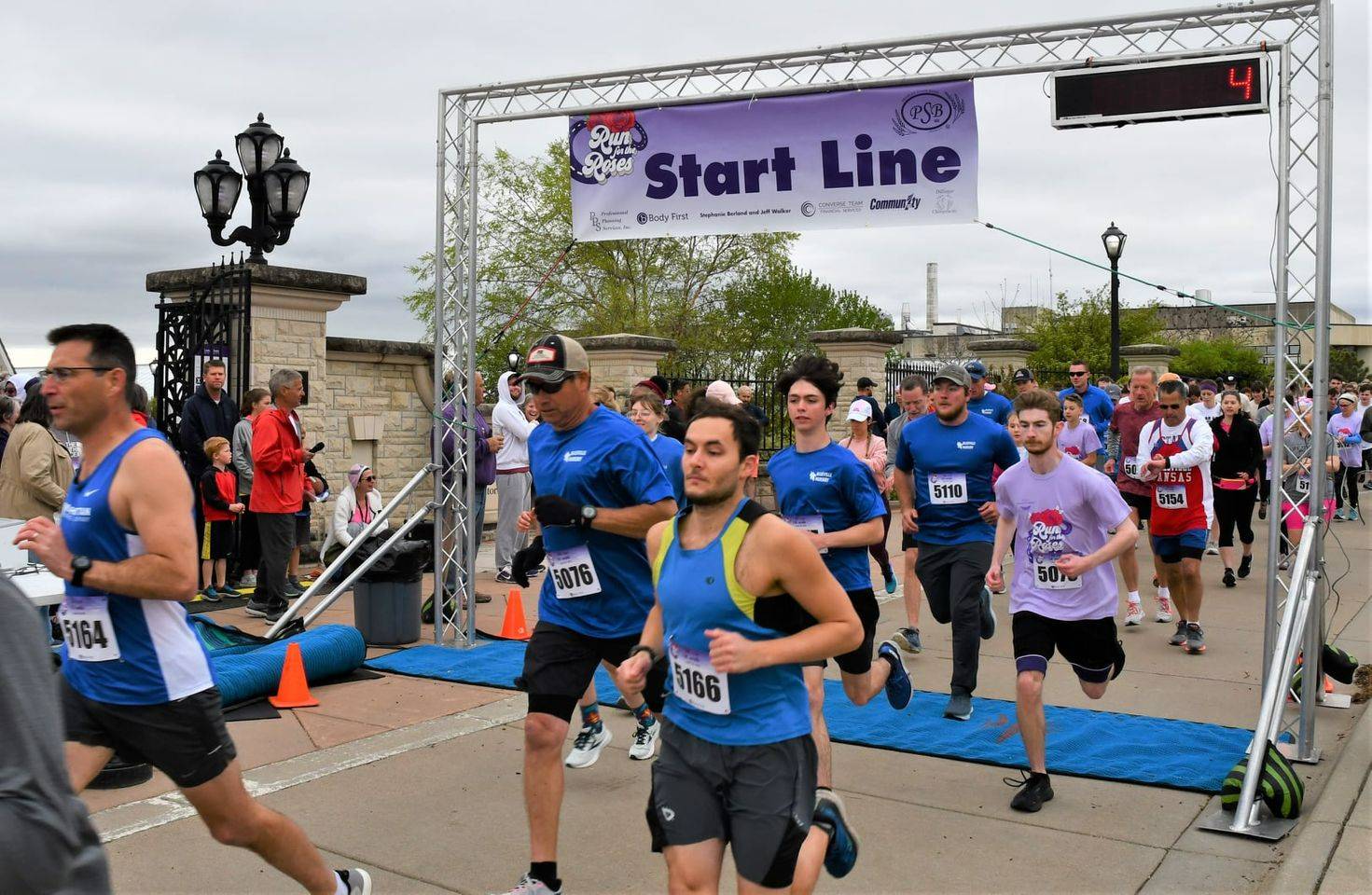 Saturday, April 29, 2023 | 9-11:30 a.m.
$25 student | $35 virtual 5K
Join us for the second annual Run for the Roses 5K race and 1K walk.
Runners will start and finish in the beautiful K-State Gardens, take a lap on the track inside the historic World War 1 Memorial stadium, and cruise by Anderson Hall, the Student Union, and Ahearn Fieldhouse. It's a surprisingly flat, fast course where you're sure to set a state record on our USAFT certified course! The 1K course will follow garden paths.
New this year is a $25 student 5K rate and a virtual 5k race for those who can't be there in person.
There will be face painting and balloon artists for kids and more than 10,000 tulips in bloom.
Proceeds from the event will support K-State Garden projects such as: The Reflecting Pool, the Conservatory, the 150th Anniversary of the Gardens in 2025, etc.
Past Events