Plant Sales
Poinsettia and Amaryllis Sale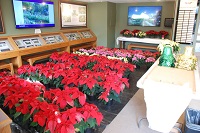 Annual Poinsettia and Amaryllis Sale, hosted by the Friends of the Gardens, will be held at the K-State Gardens Visitor Center. Dates and times follow:
Friday, November 22 -- noon-5:30 p.m.
Wednesday, December 4, 3-5:30 p.m.
Friday, December 6, 11:30-2:00 p.m.
The K-State Gardens are located at 1500 Denison Ave, Manhattan, KS For more information, call 785-532-3271.