EFT (Direct Deposit)
EFT (Direct Deposit) is the preferred method of refund for Kansas State University. It is the quickest and safest way to receive money that is due to you.
EFT refunds are processed daily based on Student Account activity. The University does not accept prepayment or hold payments, therefore a refund is processed if there is a credit balance (the University owes the student). Typically the EFT refund will take 2-3 days from the time we process a refund until the money appears in your account.
Please note! We have no control over when your bank makes the money available to you after it has been submitted to your bank. Always verify the funds have been credited to your account before you initiate transactions against the deposit.
Students can sign up for direct deposit by going to their Financial Account tile on their Student Homepage from within KSIS (the same place you go to view your eBills, sign up for the payment plan and make payments online). This can be completed online without the need for submitting a voided check. A tutorial on how to sign up for EFT refund can be found below.
EFT (Direct Deposit) - Tutorial
Step 1: Go to https://ksis.k-state.edu, enter your eID and Password and click Sign in.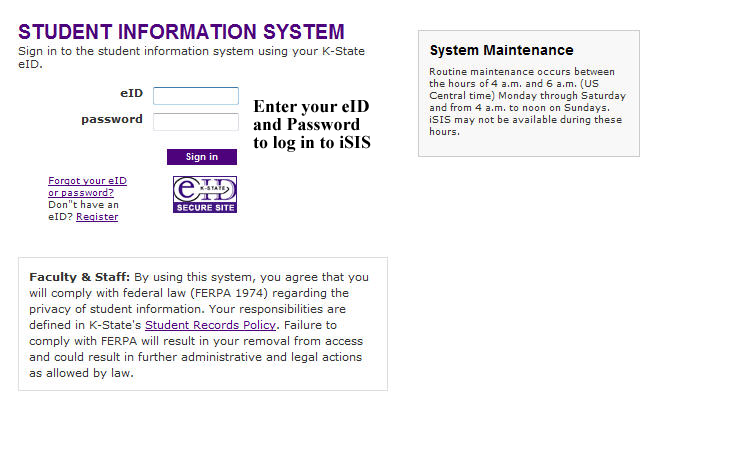 Step 2: You will see the Student Homepage for KSIS. Click on the Financial Account tile to go to the next screen.
Step 3: Click on the "Pay Now/Direct Deposit" link
Step 4: Click on the "Pay Now/Direct Deposit" link
Step 5: Once you have been redirected to the eBill web site, you will need to click on "Register for eRefund"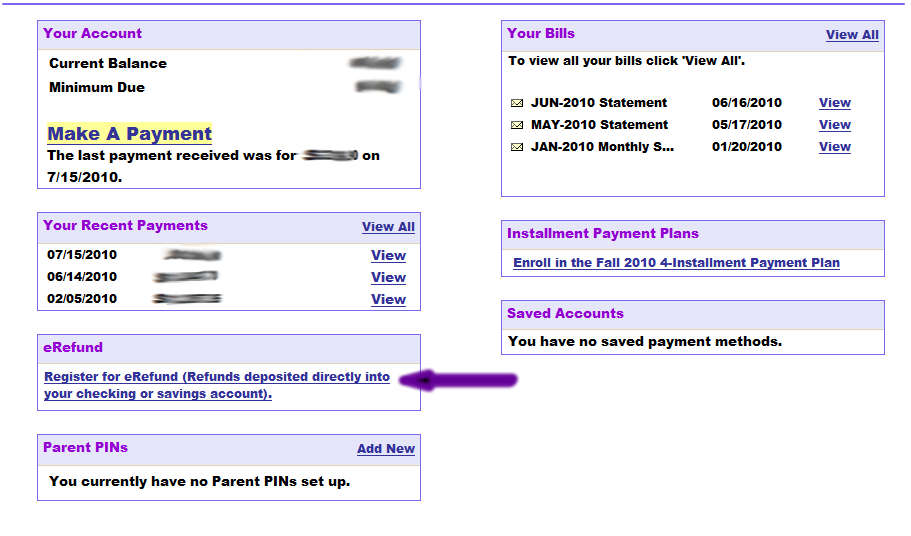 Step 6: Select "Yes, I want refunds deposited directly into my bank account." Then click Continue.

Step 7: Enter your bank account information.Then click Continue.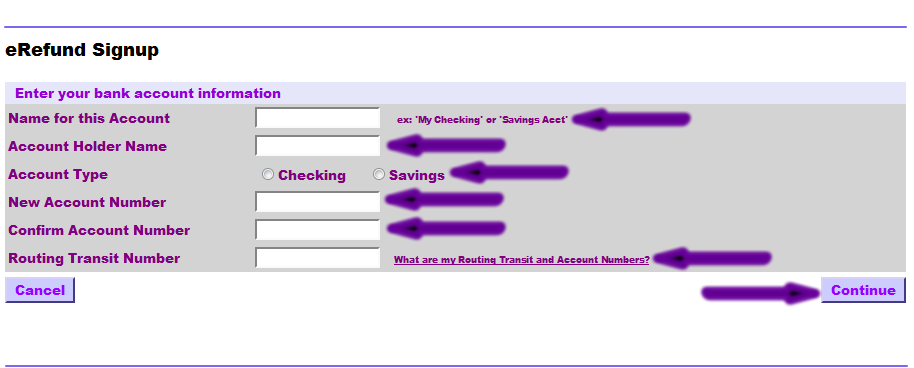 Step 8: Verify your information, agree to "Terms and Conditions," and electronically sign. Then click Submit.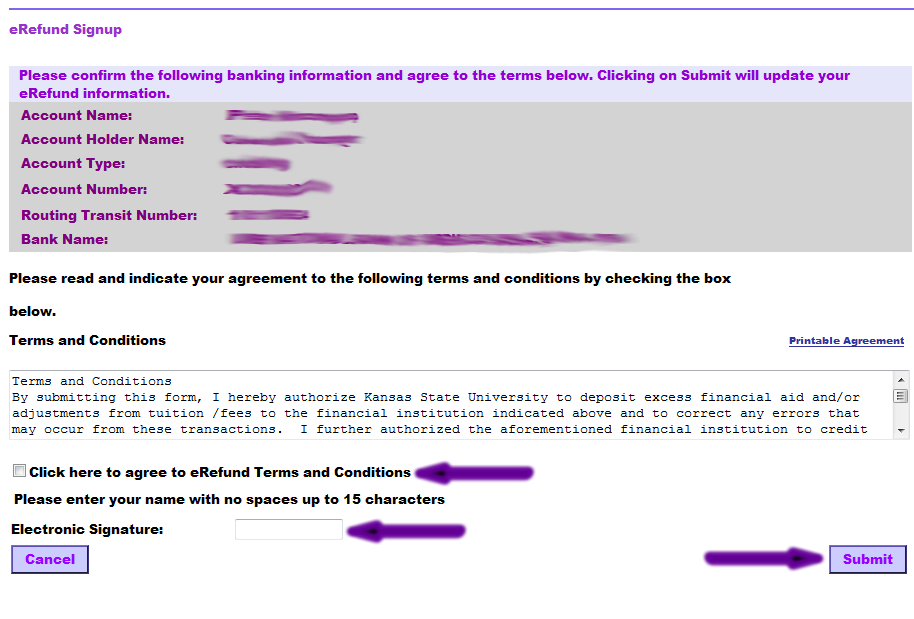 Step 9: Your current status should now read "Enrolled." You can now log out of KSIS.