Facilities Leadership Team
CASEY LAUER
Associate Vice President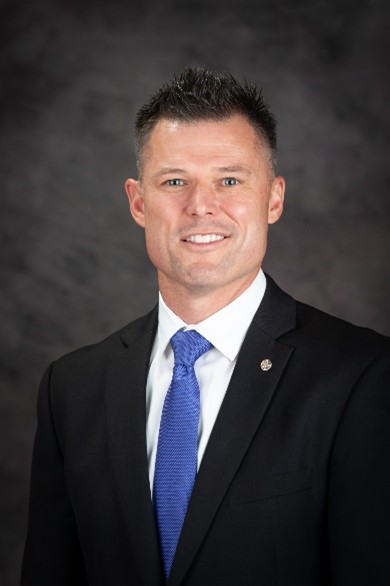 Casey Lauer serves as Associate Vice President for Facilities, responsible for Campus operations, services and upkeep for all buildings, infrastructure and grounds on Main Campus. Before serving in that role, Lauer served as KSU's first Director of Energy and Environment program, tasked with developing a university-wide approach for energy conservation and environmental stewardship at the University. Before joining KSU, Lauer worked as a project development engineer with Johnson Controls Inc. and as an energy engineer with the Kansas Corporation Commission. A 2004 graduate of the University of Kansas, Lauer holds a bachelor's degree in mechanical engineering with a bio-mechanical emphasis. Lauer is a licensed professional engineer, a certified energy manager, facility operating engineer and general building contractor. He is passionate about his family and spending time outdoors, particularly in a tree with a bow in-hand.
"I'm driven by achieving continuous positive change in all facets of how the Division of Facilities supports the institutional mission. The breadth and variety of opportunities encountered in this role never get old when working alongside our team of talented professionals."
Contact
532-2578
cslauer@ksu.edu
Ben Perry
Campus Planning and Project Management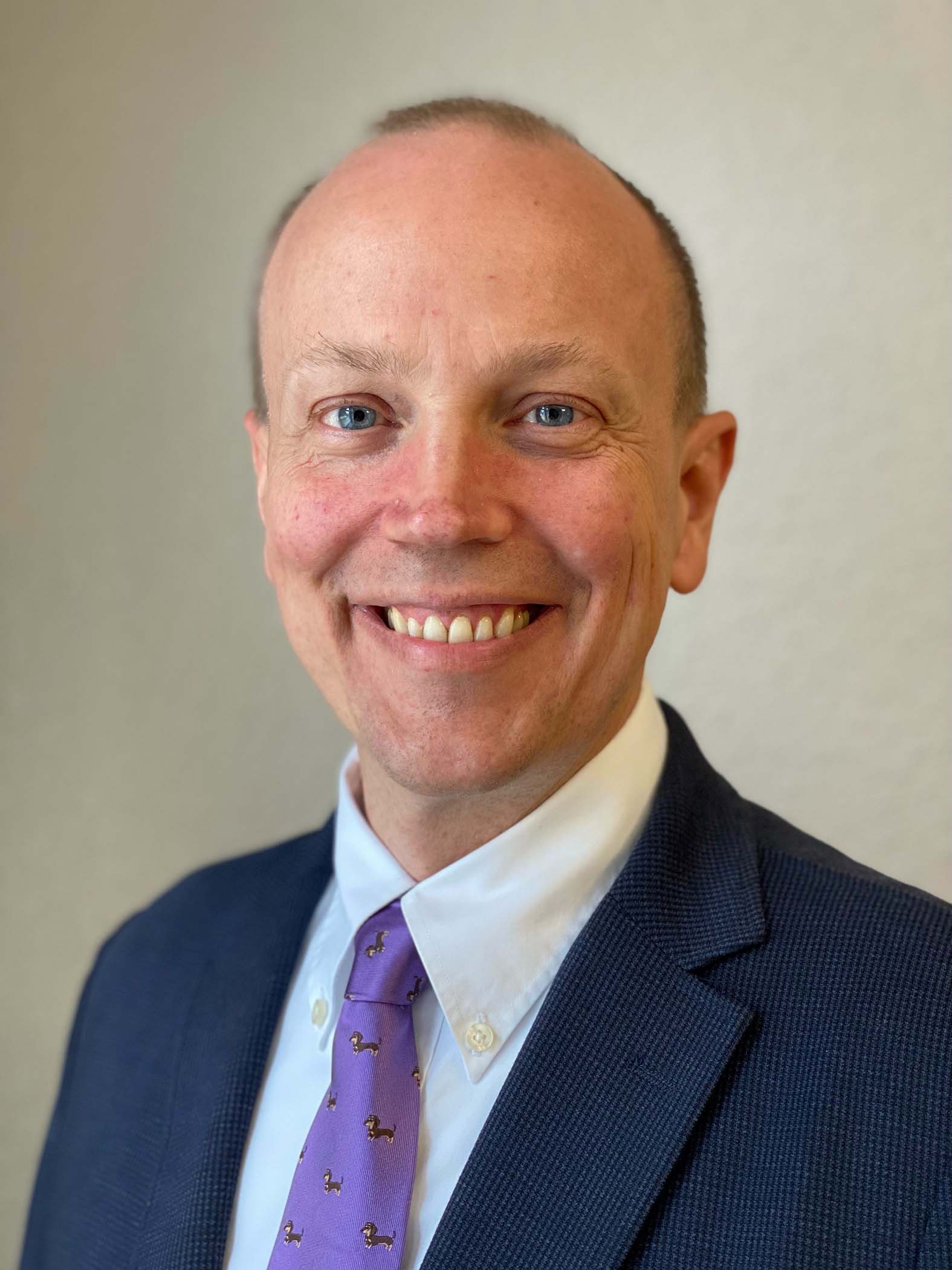 Ben serves as university architect and oversees the department of campus planning and project management, managing planning and design, architectural and engineering review, and project management. Perry brings 25 years of historic and modern architecture, engineering and construction experience. His previous experience includes working for the University of Texas at San Antonio where he has served as the university architect. During his time at the UTSA, he led the Office of University Architect, which includes master planning, interior design, CAD archives, architectural programming, landscape design, ADA design, design and construction standards and campus wayfinding. He also led space planning sustainability and the UTSA Art Collection. A highlight of his work there was spearheading the master plan effort in 2019 that won the 2020 APPA merit award for master planning. Perry holds a Bachelor of Science from the University of Nebraska, Lincoln and a Master of Architecture from the University of Illinois at Urbana-Champaign.
"My family and I are very excited about coming to K-State and joining the Wildcat family and the Manhattan community. K-State is an excellent university, and it is a blessing to be part of a growing and dynamic team."
Contact
532-0379
benperry@ksu.edu
HEATHER MILLS
Space Management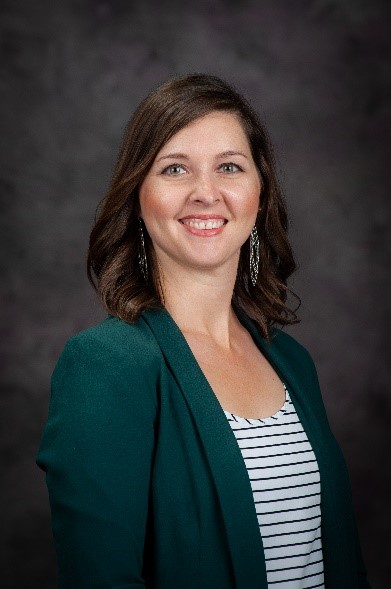 Heather Mills serves as the Director of Space Management with a primary focus on space optimization and space planning. She is responsible for managing the space allocations for all university properties and coordination of department relocations. She also oversees the collection and maintenance of building, space, and graphic information system mapping data as well as reporting to various entities.
Prior to serving in this role, Mills spent 9 years as a professional interior designer working on a variety of projects from healthcare, corporate, and education design. Those experiences helped her understand the importance of communication and coordination across disciplines in order to create projects that meet the needs of the users as well as those that maintain the spaces. Heather is a 2006 graduate from the Interior Design program at Kansas State University and has held her professional NCIDQ certification since 2008. She is currently a member of several professional associations including the Society for College and University Planning (SCUP) and APPA – Leadership in Educational Facilities.
"I enjoy getting to be a part of the facilities team and interacting with the campus community on a daily basis. Every day provides another opportunity to learn about my alma mater and meet another member of the K-State Family."
Contact
532-0887
hlmills@ksu.edu
CHRIS SALMON
Campus Infrastructure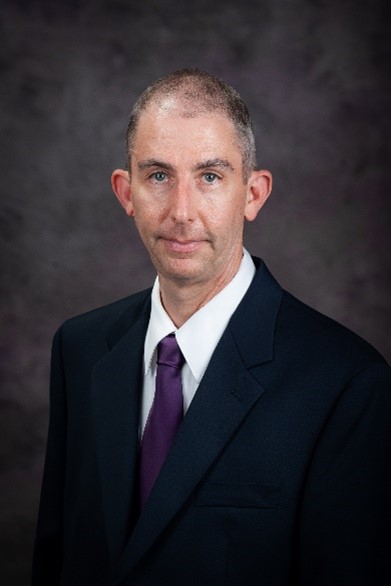 Chris Salmon joined K-State in April 2021 as the Director of Facilities Maintenance. He leads maintenance and renewal activities for main campus which encompasses more than 6.4 million gross square feet of campus infrastructure. This role provides continuous leadership to approximately 50 departmental staff and manages challenges presented from the built environment, with a keen focus on continuous improvement. Previously, he held multiple leadership roles over the last 25 years and spent his career in the food manufacturing industry working for Frito-Lay/PepsiCo and Russell Stover. Chris obtained his bachelor's degree in Production & Operations Management from Kansas State in 1995. Outside of work, Chris and his wife Stacy reside in Manhattan and enjoy the community/K-State, family and friends.
"My wife and I love K-State and Manhattan, having both been graduates, and I am extremely excited to join the team at K-State. What motivates me is continual improvement and helping our teams get better, feeling better about getting better and seeing the results that come from the work in improving."
Contact
532-1721
cnsalmon@ksu.edu
GARY WEISHAAR
Business Operations/Strategy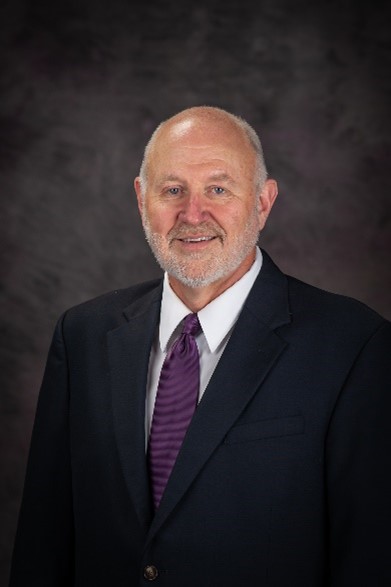 Gary Weishaar has been in his role as Energy Engineer and Manager of Energy & Controls since October of 2015. In this position, he serves as the university liaison for suppliers of electricity (Evergy), natural gas (BlueMark Energy/Kansas Gas Services) and water (City of Manhattan). He is responsible for reviewing the campus utility budget and is the lead contact in the negotiation and implementation of utility contracts. He also leads the team responsible for maintaining the campus Building Automation Controls Systems. Before joining K-State, Gary worked for Empire District Electric Utility, Johnson Controls and Honeywell, Inc. He is a 1984 graduate of Kansas State University with a bachelor's degree in electrical engineering and is a licensed professional engineer, a certified energy manager and a LEED (Leadership in Energy & Environmental) Accredited Professional. He is passionate about his family (all are K-State alumnus), K-State sports and the NFL (his son-in-law plays for the Pittsburgh Steelers). He has several hobbies but his favorite pastime is doting on his two grandchildren, Zoey and J.
"There is something special about being able to work for your alma mater. K-State has provided so much to me and my family and now we have the opportunity to give back. It provides extra incentive to go above and beyond to help those around you. And it helps keep you young because the students never seem to get any older!"
Contact
532-1784
weishaarg@ksu.edu
TIM BRUNNER
Steam & Chilled Water Management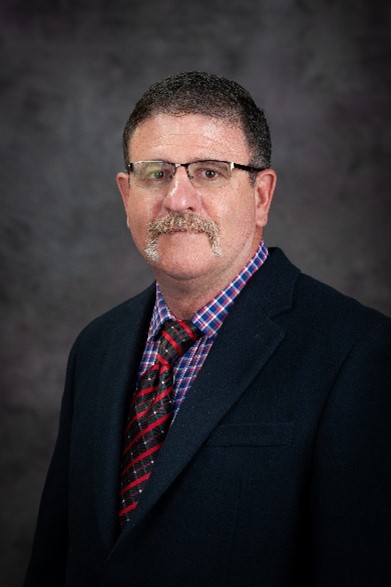 Timothy Brunner serves as the Director of Power Plant and Utilities. As a licensed plumber and Facilities Operating Engineer 1st Class, he strives to teach and build his team into strong, smart, and capable technicians as well as leaders. Throughout his career, he has been a Mechanical Superintendent for Central Mechanical Construction, and was responsible for the state of Kansas Capitol Renovation and Parking Garage. In 1997, he was in charge of building Prairie Band Casino, an eleven-million dollar mechanical job to be completed in seven months. Tim also spent three years in Afghanistan as a plumbing general foreman, supporting our military soldiers with base life support. Since joining K-State's Division of Facilities as a plumber in 2014, he was promoted to Zone Manager in 2015, and promoted again to Director in 2016. In addition, he also served as interim Director of Facilities Maintenance in early 2021. When not busy working, Tim enjoys cruises, going to the gym, and fishing.
"My family and I love the surrounding area and Kansas State. I feel honored to be able to come here every day and keep the university operating. I strive to make it better every day."
Contact
532-1176
tbrunner@ksu.edu
LINDA CRAGHEAD
Custodial, Landscape & Recycling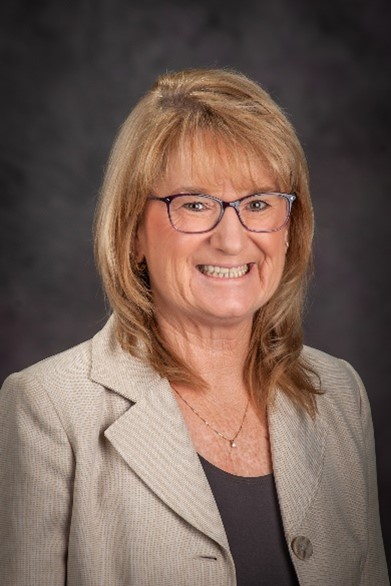 Linda Craghead, an alumnus of Kansas State University, joined the Facilities team in 2019. Currently serving as the Director of Facility Services, Linda provides leadership to Custodial Services, Landscape Services and Refuse & Recycling Services.
After her multi-state career with the ag industry giant, Cargill, Inc., Linda returned to her home state where she focused her efforts on economic development of the Flint Hills Region of Kansas. Selected to serve as the Assistant Secretary of Kansas Department of Wildlife, Parks and Tourism in 2011 and interim agency Secretary in 2018, her passion for people, travel, nature, outdoor adventure and her home state served as the catalyst for innovative community partnerships and ongoing economic growth. A proud mother of three sons, Linda and her husband, Galen live in the Flint Hills of Kansas, near Alma.
"I am blessed to work with amazing people who are passionate about the mission of this University. Since day one, my focus has been to create a positive culture that allows our team to excel in their ability to provide top notch service to the students, faculty, staff, and visitors of K-State."
Contact
532-1789
lindacraghead@ksu.edu
Shad Hufnagel
Landscape Services
Shad Hufnagel serves as the Superintendent of Landscape Services for the K-State Facilities team, overseeing campus grounds operations, management, and beautification. Hufnagel graduated from KSU, where he was also a student Grounds worker, in 2004 with a degree in Horticulture and an emphasis in Landscape Design. He is a certified arborist, holds numerous industry-related credentials, and is a member of both the Kansas Turfgrass Foundation and Kansas Arborists Association.
After working as a Landscape Designer in Kansas City, Hufnagel served as Landscape Director for The Wilderness Club at Big Cedar and as Assistant Superintendent of Top of the Rock golf course in Ridgedale, Missouri. Later, his work continued back in Kansas where he served in various roles including Park Supervisor for the City of Wamego. In 2021, Shad returned to his alma mater where he continues to work at developing and maintaining functional and aesthetically-pleasing green spaces. He resides in Manhattan with his wife and two children of whom he is deeply proud.
"Throughout my career, I've sought to raise the bar for the landscape industry and to inspire others around me to do the same. I'm very grateful for the opportunity to pursue those ambitions, alongside a talented and remarkable team of professionals, at Kansas State University, the heartbeat of our region!"
Contact
532-1795
smh8877@ksu.edu
LORI HAYDEN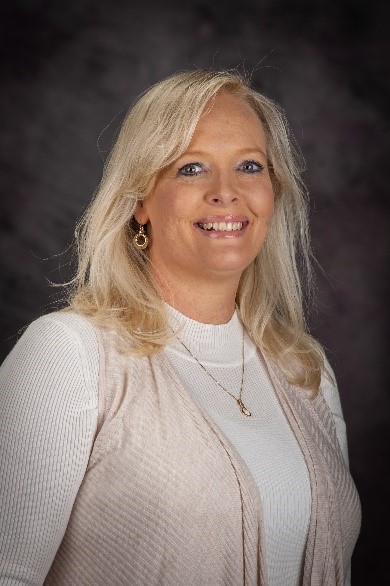 Lori Hayden is the Executive Assistant for the Office of the Assistant Vice President. In addition, she also provides administrative support for the Division of Facilities Leadership Team. After graduating with a bachelor's degree in Biology from The Ohio State University, Hayden focused on her children and volunteer work. She returned to the workforce in 2013 as a Personal Banker for KS StateBank and began her career at K-State in 2015 as an Administrative Assistant. She was promoted to Office Specialist III in 2017, and promoted again to Executive Assistant in early 2020. Hayden enjoys long, (sometimes ridiculous) philosophical conversations with her three adult sons and a shameless addiction to Coca-Cola.
"I've always enjoyed 'assisting' others achieve their goals and ambitions so my work with Facilities has been extremely rewarding. Our Facilities employees work hard to keep campus up and running so my mission is to provide our Leadership team with the support and resources they need to continue serving the K-State community as well as their own staff. I sweat the small stuff so they can tackle the giants."
Contact
532-1707
lghayden@ksu.edu