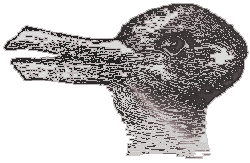 Gregory Eiselein
Brief Biography
In 1987 I graduated from the University of Idaho with a B.A. in History and English. In 1993 I finished my Ph.D. at the University of Iowa, where I specialized in American literature and critical theory.
I moved to Kansas in August of 1993 and became an assistant professor at Kansas State University in the Department of English, where I teach courses in American literature and culture, world literature, literary theory, and cultural studies. I served as the Director of Graduate Studies in English from 1997 to 2010, and I was promoted to associate professor in 1998 and to professor in 2005. In 2008 I became a University Distinguished Teaching Scholar, and in 2015 I was named the Donnelly Professor of English. I received the CASE/Carnegie Kansas Professor of the Year award in 2013. I am the founding and current Director of K-State First, our university's first-year experience program, and I am a long-time member of our Program in Cultural Studies.
I have written a book called Literature and Humanitarian Reform in the Civil War Era (Indiana University Press, 1996). With my colleague Professor Anne K. Phillips, I have edited a special issue of Women's Studies (2019) on Louisa May Alcott and four books: an edition of Louisa May Alcott's Little Women (2004) for the Norton Critical Edition series, The Louisa May Alcott Encyclopedia (2001) for Greenwood Press, and Critical Insights: Little Women (2015) and Critical Insights: Louisa May Alcott (2016) for Salem Press. I have also prepared an edition of the works of Emma Lazarus and an edition of Adah Isaacs Menken's writings (both 2002) for Broadview Press. In addition to these seven books, I have a number of shorter publications as well.
The life and writings of Louisa May Alcott continue to be an important area of research for me. Other current intellectual pursuits include the first-year experience for college students, William James and nineteenth-century pragmatism, Walt Whitman, Stoicism and American literature, and the relationship between literature and emotion in nineteenth-century America.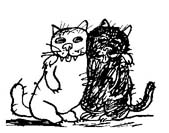 I am always easy to contact via email, Twitter, or Facebook. I can also be reached at the Department of English, 108 English/Counseling Services Building, 1612 Steam Place, Kansas State University, Manhattan, KS 66056-6501. Phone: 785.532.0386.