Technical Assistance to Brownfields (TAB) Program
Contact: Blase A. Leven, P.G., Associate Director, Center for Hazardous Substance Research, 785-532-0780, baleven@ksu.edu
Description: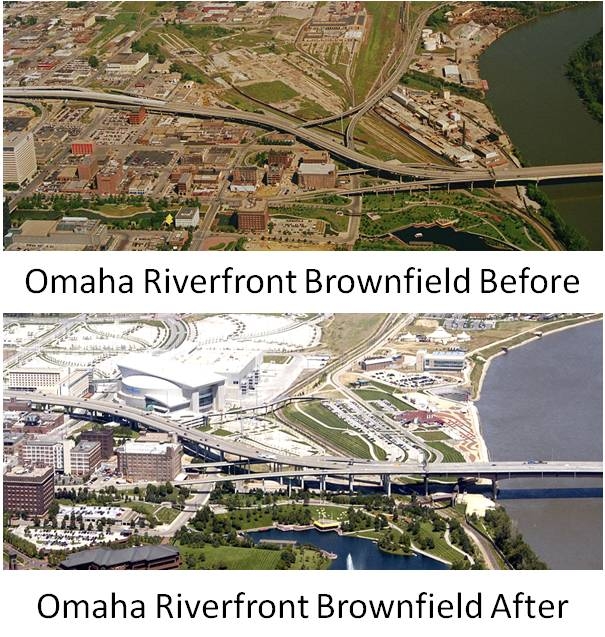 The Technical Assistance to Brownfields (TAB) communities program provides training and technical assistance to communities and other groups interested in redeveloping brownfields. TAB assistance is always tailored to the specific needs of a community and is usually coordinated through the city, tribal or non-profit brownfields project manager. Examples of services provided under the TAB program:
-Provide guidance through the brownfields process and assist with plotting a course of action
-Identifying potential funding sources
-Assist communities with the potential for environmental justice issues access federal, state and regional resources
-Review of EPA and other grant applications
-Serving as liaison between you, state or federal agencies, or other entities
-Help finding and contracting with a consulting firm
-Review and summary of technical documents
-Assistance with community outreach
-Redevelopment visioning workshops
-Assist with staff training regarding brownfields issues
-Technical presentations (e.g., workshops and seminars)
Website:
Program Partners:
The TAB team works with all interested stakeholders from the community, local government officials, economic development agencies as well as state and/or EPA representatives and other entities involved in the brownfields redevelopment process.
Institutional Impact Area(s):
K-State Research and Extension
Audience:
Communities in EPA Regions 5 and 7: Kansas, Nebraska, Iowa, Missouri, Illinois, Indiana, Michigan, Minnesota, Ohio, and Wisconsin. TAB works closely with EPA and other federal and state agencies.
Tags:
Food and Fiber Production and Safety, K-State Research and Extension