Wildcats on Wheels
The College of Veterinary Medicine shelter program is the foundation for the Mobile Surgery Unit, developed to provide care to homeless animals in shelters or other animal welfare organizations. With a mission "Future Vets Helping Future Pets" , the Mobile Surgery Unit is committed to educating students, while also providing community outreach and service — both key K-State focus as a land-grant university. Reciprocity as a principle is elevated in this value-laden program. Most shelter partners have limited resources, and the provision of an opportunity for hands-on experience doing surgeries, physical exams and exposure to the medical problems in shelters is prioritized. This premises a win-win situation in this community engaged work, as the organizations are getting free services, and are able to reallocate resources.
Watch a video interview with Dr. Brad Crauer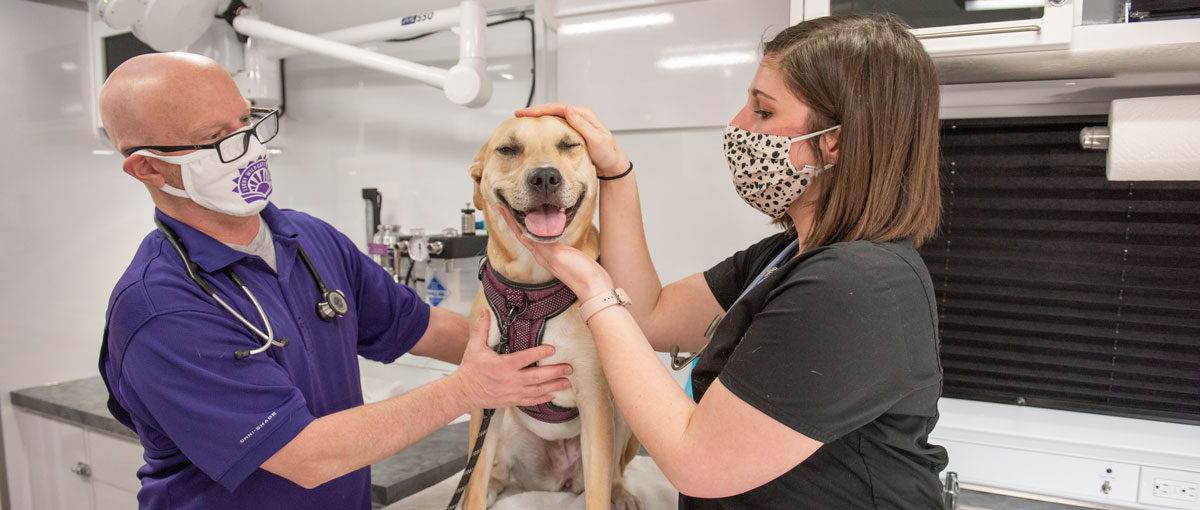 Brad Crauer, left, clinical associate professor and director of the shelter medicine program, works with student Hayley Barkoviak on the Shelter Medicine Mobile Surgery Unit.