Face masks
Policy
The university has implemented a temporary face mask requirement. The requirement will be rescinded for each campus when the host county is no longer in high or substantial transmission status according to the Centers for Disease Control and Prevention data tracker.
Everyone must wear face masks over their mouths and noses in all indoor spaces on university property unless alone in their own private offices or workspaces.
Unvaccinated students, faculty and staff who can receive the COVID-19 vaccine are strongly encouraged to do so.
The guidance is based on information from the Centers for Disease Control and Prevention.
How to wear a face mask correctly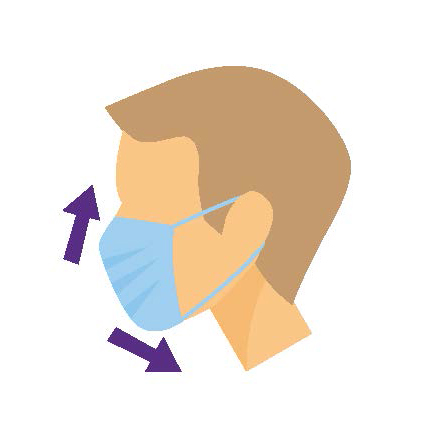 Masks must cover both nose and mouth.
Put on and wear your mask correctly:
Wash your hands or use hand sanitizer before putting on your mask.
Put it over your nose and mouth.
Be sure your mask fits snugly against the sides of your face and under your chin.
Health care providers recommend using more effective masks, including KN95, N95 or surgical masks. Read about more effective masks and ways to improve how your mask protects you.
Frequently asked questions
General questions


Student and campus life


Faculty and staff guidance


Enforcement


Exemptions