Face masks
Policy
Effective March 2, 2022, Kansas State University strongly encourages — but does not require — that everyone wear masks while indoors on university property. The university's updated face mask guidance is based on the newest Centers for Disease Control and Prevention guidance for determining face mask requirements. Face masks are now optional for all individuals on K-State campuses and at university events.
According to the CDC guidance, people may choose to mask at any time, and high-risk individuals should consult with their health care providers, as should those who live with or care for higher risk people. Individuals who had exposure to someone with COVID-19 should also wear a mask. People with symptoms or a positive test should stay home.
Read more about the Centers for Disease Control and Prevention guidance and COVID-19 Community Levels.


How to wear a face mask correctly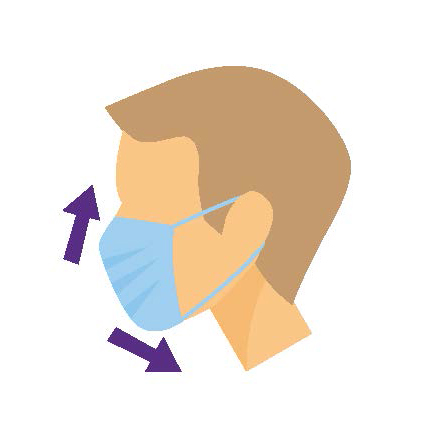 Masks must cover both nose and mouth.
Put on and wear your mask correctly:
Wash your hands or use hand sanitizer before putting on your mask.
Put it over your nose and mouth.
Be sure your mask fits snugly against the sides of your face and under your chin.
Health care providers recommend using more effective masks, including KN95, N95 or surgical masks. Read about more effective masks and ways to improve how your mask protects you.
Read the K-State Environmental Health and Safety advisory for COVID-19 N95 voluntary use.