Chimes Junior Honorary
Our threefold purpose is to promote scholarship, leadership and service. Members are chosen each spring semester on the basis of a 3.0 grade average and past contributions of service and leadership to their fellow students at Kansas State University.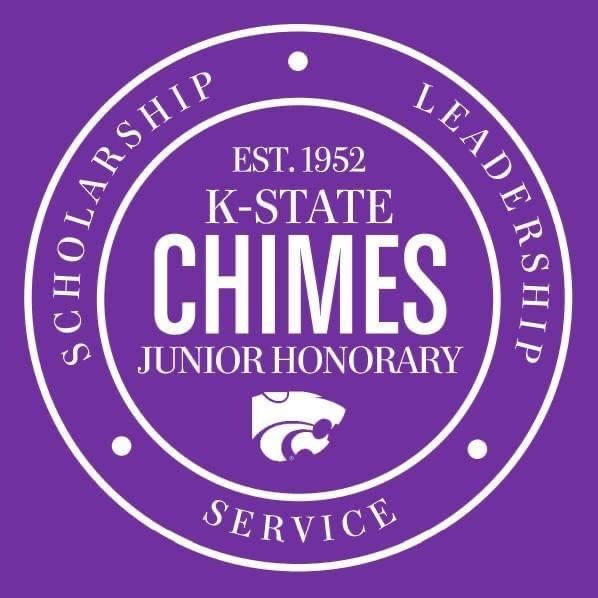 2021 K-State Family of the Year
The Buyle family has been selected as the Family of the Year by Chimes, which sponsors the annual competition!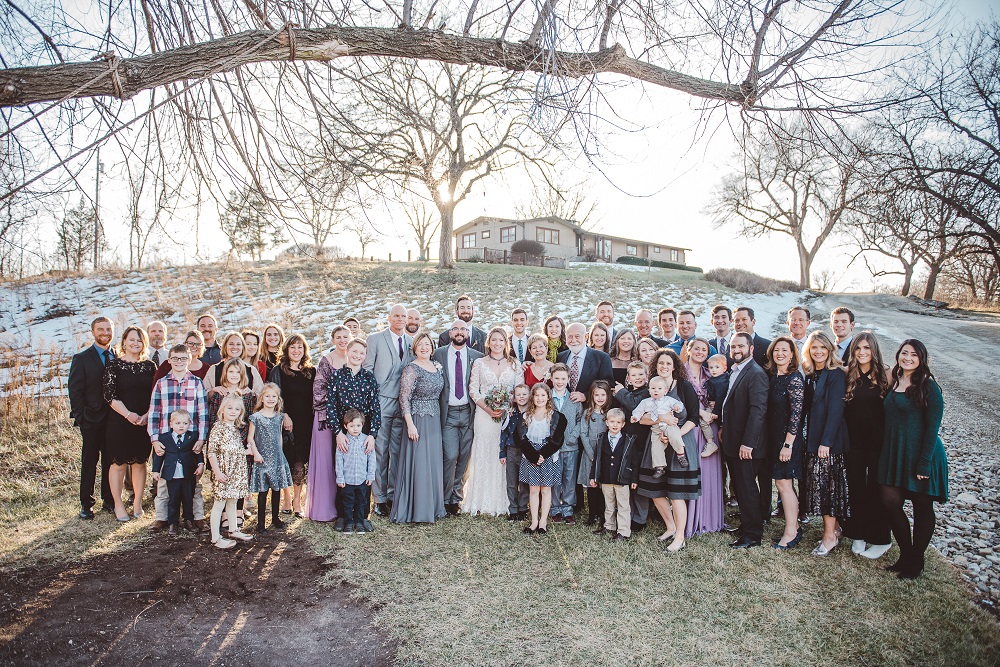 The annual Family of the Year competition recognizes a family that has shown great dedication to the K-State community and Wildcat family. Selected by a committee, the Family of the Year is hosted for special activities during K-State Family Day.
Application for the 2022 K-State Family of the Year is now open!
2022 K-State Family of the Year Application
Applications are due by Monday, April 18, 2022, at 11:59 p.m. All applicants will be notified by the end of May 2022 on the status of their application.
If you have questions about the Family of the Year, the selections process, or would like to learn more about the Family of the Year process, please contact Brianna Streeter and Kristen Hammes.
2021 Chimes Service Scholarship
This scholarship will be used to recognize a student at Kansas State University who has demonstrated a willingness to give of themselves through services to the community and to provide financial assistance to students in any curriculum at Kansas state University.
The recipient of this scholarship shall be a student properly enrolled in any curriculum at Kansas State University with a G.P.A. of 2.5 or above, have an outstanding record of community service, and who is not a graduating senior. Students who are members of Chimes are not eligible for this scholarship.
Applications for this scholarship are now closed! To learn more about the process, please visit our scholarship site.
2021-22 Chimes Junior Honorary
The junior honorary at Kansas State University, Chimes, has selected members for the 2021-2022 academic year.

Selection to Chimes is based on leadership, scholarship and service to fellow students at K-State and the community. Applicants also must have a 3.0 GPA or above. Chimes activities include selecting the K-State Family of the Year and members participate in monthly service projects in Manhattan and area communities.

The following students, all who will be in their third year at K-State in the next school year, are new members of Chimes; included are majors and hometowns:

Kylie Litavniks, finance and pre-law, Andover; Maddie Hoffman, accounting, Bonner Springs; Ellie Fangman, biology and pre-medicine, Bucyrus; Jacobee Clason, elementary education, Fort Riley.

From Greater Kansas City: Brianna Streeter, life sciences and pre-dentistry, Kansas City; Tevis Blandi, business administration, Leawood; Kirsten Jackson, marketing and management, and Liz Zeit, biological systems engineering, both from Olathe; Emily Anderson, bakery science and management, Eli Berggren, construction science and management, and Jillian Dunlay, secondary education and English, all from Overland Park; and Grace Hartman, civil engineering, Shawnee.

Reagan Riley, human development and family science, Hiawatha; Morgan Phillips, animal sciences and industry, and pre-law, Hollenberg; Kaitlin Colle, chemical engineering, Hutchinson; Layne Schnurbusch, communication sciences and disorders, Independence; Maria Apel, psychology, Lindsborg; Kate Brull, biology and mathematics, Salina; Parker Vulgamore, agricultural economics and pre-law, Scott City; Kristen Hammes, educational studies and pre-occupational therapy, and Madeline Rogers, dietetics, both from Seneca; Katelyn Feist, industrial engineering, and Rachel Grollmes, communication studies, both from Topeka; and Leslie Carvalho, psychology, and Nathalie Wright, biology and Spanish, both from Wichita.

From Missouri: Maria-Claudia Smart-Rengifo, interior architecture & industrial design, Chesterfield, and Marta Richenburg, history and political science, and Brianna Wagoner, electrical engineering, both from Kansas City.