K-State Insect Zoo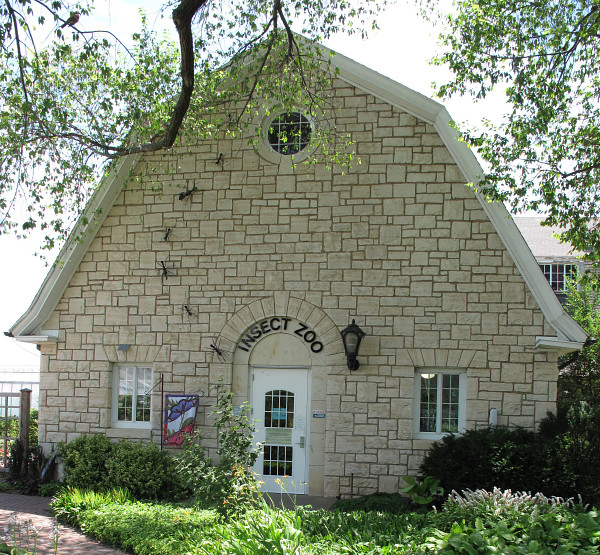 How to visit us
We are reopening August 27th, 2020 by appointment only. You can check the schedule to see what is available and reserve a time at:
https://insect-zoo.appointlet.com
What has changed?
The front door to the insect zoo will remain locked for now. All visits must be scheduled in advance.
Admission cost is $3.67 (plus sales tax) for all visitors age 3 and up.
Visits will focus on observation, listening, and asking questions. Most objects and surfaces will be off-limits to touch by guests.
We can admit up to 10 visitors at a time. Appointments start at the top of the hour and end at 40 minutes past the hour to allow for cleaning time.
All visits will be accompanied by a tour guide.
We plan to adjust our available appointments to match demand as much as possible. For now, we are making appointments available Monday-Saturday from 10am to 6pm.
Please watch for updates
Be advised, our operating parameters are are subject to change with little notice. We are only booking out one week out at a time for now in case we need to make a shift.
Want a peek inside the zoo?
Check out this video that shows what the insect zoo is all about!