Recent Department Achievements
Faculty Achievements | Student Awards | Publications | Oral Presentations | Research and Exhibitions
Brian Geisbrecht named University Distinguished Professor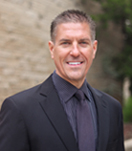 As one of the world's experts on the structure and biochemistry of proteins that function in the innate immune system, Dr. Brian Geisbrecht has received the lifetime honor of K-State's highest faculty title, university distinguished professor. He studies molecules produced by pathogenic bacteria that block activity of these innate immune components to understand their interactions and use that information as a basis for therapeutic discovery and development.
Since joining BMB in 2013, Geisbrecht has received NIH support of $5.8 million for his work. He has published numerous articles in prestigious journals including Journal of Immunology, Journal of Biological Chemistry and Proceedings of the National Academy of Sciences. Geisbrecht has served on national and international grant review panels and editorial boards of respected scientific journals. He has been invited to present at conferences and meetings across the U.S. and world. He has mentored four postdoctoral fellows, nine graduate students and 27 undergraduate researchers in his laboratory. Photo and story courtesy of K-State News.
Faculty Achievements
K-State's Seek Research Magazine co-features Erika Geisbrecht in the article "Anatomy of a breakthrough" under subtitle 'Small specimen, big possibilities'
Erika Geisbrecht awarded National Institute of Arthritis and Musculoskeletal and Skin Diseases (NIAMS) Supplement to Advance Research (STAR) from projects to programs. She leads an NIAMS-supported research project using the Drosophila model to determine mechanisms that prevent protein aggregation, and ultimately cellular degeneration, in muscle.
Anna Zolkiewska received an R21 grant from the National Institute of Allergy and Infectious Diseases entitled "Mechanistic links between mutations in the CLPB gene and congenital neutropenia".
Phillip E. Klebba, Salete M. Newton, Brittany L. Nairn*, and Mathew Hansen* received a patent for "High-Throughput Fluorescent Screening Assay for Inhibitors of Gram-Negative Bacterial Iron Uptake"
* No longer at K-State.
John M. Tomich, Gerald Reeck (deceased), Adriana Avila Flores* and Chandrasekar Raman* received a patent for "Nucleic Acid-Peptide Capsule Complexes." K-State Today
*No longer at K-State.
Anna Zolkiewska was one of four featured investigators in "Angles of Attack" in the Spring 2022 edition of K-State's SEEK magazine.
Erika Geisbrecht was featured in "Trimming Cancer: Biochemist discovers protein involved in normal and abnormal cell growth" in the 2022 edition of K-State Johnson Cancer Center's Conquest magazine.
Mike Kanost received a National Institutes of Health, MIRA grant entiltled "Function of hemolymph plasma proteins in insect immune responses."
Anna Zolkiewska received the Flossie West Breast Cancer Research Award from the K-State Johnson Cancer Research Center for "Imunotherapies for Breast Cancer"
BMB Aluma Receives Tenure at Auburn Univeristy

We were recently notified that our former PhD student, Adriana Avila '14, has been awarded Tenure at Auburn University in The Department of Biology. The Biochemistry and Molecular Biophysics Department wants to extend its warmest congratulations to our alumna on her achievement.
2022 Biochemistry and Molecular Biophysics Charlie Hedgcoth, Jr. and Phillip Nordin Graduate Memorial Awards for Excellence
Hannah Miller (grad, Prakash) was awarded the 2022 Excellence in Graduate Research.
Shelby Innes (grad, Tomich) was awarded the 2021/2022 Excellence in Graduate Teaching.
Linah Alkotami Earns Sarachek Award for Outstanding Academic and Research Work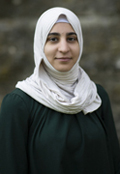 Linah Alkotami, doctoral candidate in biochemistry, was awarded the $17,600 Alvin and RosaLee Sarachek Predoctoral Honors Fellowship in Molecular Biology. The Sarachek fellowship was established by RosaLee Sarachek and the late Alvin Sarachek, Wichita, to recognize resident graduate students enrolled in a doctoral program at K-State who have demonstrated exceptional research and academic accomplishments.
Alkotami's research aims to genetically modify the seed oil composition of two non-food winter oilseed crops — Camelina sativa and pennycress — to produce large amounts of acetyl-triacylglycerols, or acetyl-TAG. Acetyl-TAG oil has reduced viscosity and can be used without the costly processing required for regular vegetable oils in many industrial applications, such as 'drop-in' biofuels, biodegradable lubricants and food emulsifiers. Alkotami has successfully generated transgenic plants with seeds that accumulate 93-98% of acetyl-TAG without compromising germination and seed viability. Photo and story courtesy of K-State News
Student Awards and scholarships
Ruth Mekuria (Erika Geisbrecht) was awarded the Eyes on the Prize Award from Developing Scholars for steadfastly keeping her focus on her future and quietly doing what needs to be done to take her future by storm. Symposium page
Olivia Warren (sophomore, biochemistry) was awarded the Roy C. Langford Memorial Scholarship for 2023-2024 from Blue Key Senior Honorary. K-State Today
Blake Allen and Shianna Selzer (undergrads, biochemistry) were chosen as Arts and Sciences Ambassadors for 2023-2024. K-State Today
BMB undergraduate Blake Arria (Prakash) was awarded a Spring 2023 OURCI Research/Creative Activity Grant from the Offfice of Undergraduate Research and Creative Inquiry.
Dreah Kuckelman (undergrad, biochemistry) received an award by the K-State XIX Chapter of Mortor Board for outstanding service to students for the 2022-2023 academic year. K-State Today
Linah Alkotami (grad, Durrett) won best poster for "Modulating seed metabolism to enhance synthesis of functional lipids" at the Gordon Conference on Plant Lipids: Structure, Metabolism and Function held January 28 - February 3, 2023, in Galveston, TX.
Nicholas Neumann (grad, Durrett) voted in for Co-chair of the Gordon Research Seminar on Plant Lipids: Structure, Metabolism, and Function in 2025.
Loren Reed (Ruth Welti, Biology) received a Spring 2023 Undergraduate Research Award from the College of Arts and Sciences.
Three BMB undergraduate majors were awarded Fall 2022 OURCI Research/ Creative Activity grants from the Offfice of Research and Creative Inquiry: Tyler Brown (Jeremy Schmit, Physics), Alexis Dawn Schlieper (Susan Brown, Biology and Will Tank) and Evie Flint (Mary Cain, Psychology). K-State Today
Fall 2022 K-State Johnson Cancer Research Center Undergraduate Awards
K-State News. BMB undergraduate and mentor unless otherwise noted.
Laura Apprill – Mentor: Kathrin Schrick (Biology)
Dyaln Feist – Mentor: Erika Geisbrecht
Annabelle Hall – Mentor: Masaaki Tamura (Anatamy & Physiology)
Cole Hayden – Mentor: Ruth Welti (Biology)
Samira Laytimi– Mentor: Kathrin Schrick (Biology)
Ruth Mekuria – Mentor: Erika Geisbrecht
Kinsley Ochsner – Mentor: Katsura Asano (Biology)
Mia Thompson – Mentor: Sherry Fleming (Biology)
Olivia Waren – Mentor: Charles Pickens (Psychology)
Publications
Oral Presentations
Nicholas Neumann successfully defended his doctoral dissertation entitled "Harnessing biotechnology and genetics of oilseeds to improve oilseed biochemistry" on July 14, 2023. Neumann completed his degree under the mentorship of Dr. Timothy Durrett. Congratulations, Dr. Neumann!
Hannah Miller successfully defended her masters thesis entitled "Structural Studies of Insect Cytokine-Like Stress Responsive Peptide-4" on April 7, 2023. Miller completed her degree under the mentorship of Professor Om Prakash. Congratulations!
Shelby Innes successfullly defended her masters thesis entiltled "Delivery of encapsulated green fluorescent protein plasmid and mRNA to human embryonic kidney cells using Aqueous Partitioning Capsules" on March 30, 2023. Innes completed her degree under the mentorship of Dr. John Tomich. Congratulations!
Research and Exhibitions
Three undergraduates presented biochemistry research posters at the K-State Developing Scholars Symposium on April 13, 2023. BMB undergraduate unless otherwise mentioned.


Ruth Mekuria (Erika Geisbrecht) presented "A Kinome RNAi Screen Reveals Genes Required for Muscle Tissue Maintenance".
Elizabeth Murillo-Cervantes (Maureen Gorman) presented "Identifying an insect lipocalin that could be a siderophore-binding protein".
Jorge Alejandro Valenzuela (biology, Lawrence Davis) presented "Analysis of Unsaturated Fatty Acid Content and Composition of Chionanthus Retusus Fruits".

Marilyn Reese (biology undergrad, Maureen Gorman) presented "The effects of iron supplementation on susceptibility to infection in tobacco hornworms" at the K-State Division of Biology Undergraduate Research Forum on April 13, 2023.
Two biochemistry graduate students in the Timothy Durrett lab present posters at the Gordan Research Seminar and Conference on "Plant Lipids: Structure, Metabolism and Function" held January 28 - February 3, 2023, in Galveston, TX

Lina Alkotami presented "Modulating seed metabolism to enhance synthesis of functional lipids" *received best poster award
Nicholas Neumann presented "Mutation of FAD2 in a dgat1 mutant background causes arrested embryogenesis in Arabidopsis thaliana."