Martha Mather, Professor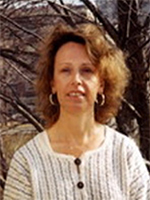 Assistant Unit Leader, Kansas Cooperative Fish and Wildlife Research Unit
*Federal employee
Contact information
204B Leasure Hall
(785) 532-6522
mmather@k-state.edu
Lab website: https://www.k-state.edu/kscfwru/personnel/mather.html
Education
Ph.D., 1990, The Ohio State University. Zoology.
Area(s) of Specialization
Fish ecology, aquatic community ecology
Research Focus
I work at the interface of basic and applied ecology and seek to understand how mobile consumers function within and consequently impact aquatic communities and ecosystems. My research has four facets: (1) Using science to address applied conservation problems; (2) Patterns, drivers and consequences of consumer (fish) movements; (3) How environmental heterogeneity, especially fragmentation, alters spatial patterns of biodiversity; (4) Integrated bio-social approaches to sustainable natural resource conservation.
Recent Publications
Hitchman*, S.M, M. E. Mather, J. Smith, and J. Fencl. 2018. Identifying keystone habitats with a mosaic approach can improve biodiversity conservation in disturbed ecosystems. Global Change Biology 24(1):308-321.
Hitchman*, S. M., M. E. Mather, J. M. Smith, J. S. Fencl. 2017. Habitat mosaics and path analysis can improve biological conservation of aquatic biodiversity in ecosystems with low-head dams. Science of the Total Environment 619–620: 221–231.
Fencl*, J., M. Mather, J. Smith, and S. Hitchman. 2017. The blind men and the elephant examine biodiversity at low-head dams: are we all dealing with the same dam reality?Ecosphere 8 (1): 1-17.
Vanni, M.J., …. M.E. Mather, et al. 2017. A global database of nitrogen and phosphorus excretion rates of aquatic animals. Ecology 98(5), 2017, pp. 1475.
Gerber*, K. M., M. E. Mather, J. M. Smith. 2017. A suite of standard post-tagging evaluation metrics can help assess tag retention for field-based fish telemetry research. Reviews in Fisheries and Fish Biology 27 (3): 651–664.
Kennedy*, C. G., M. E, Mather, and J. M. Smith. 2017. Quantifying integrated, spatially-explicit, ecologically-relevant, physical heterogeneity within an estuarine seascape. Estuaries and Coasts 40(5): 1385-1397.