Enroll and kick off your K-State experience
After you're admitted to the university, participating in the enrollment process becomes your next step toward becoming a Wildcat. When enrollment dates for your entry term open, you will receive an email letting you know it's time to register to enroll.
Planning for enrollment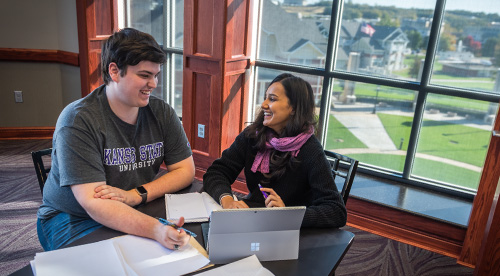 U.S. freshmen and transfer students
Learn more about the enrollment process and what to expect as you take your next steps at K-State. Virtual Enrollment registration for spring 2022 entry is open.
Get the details on enrollment
https://www.k-state.edu/admissions/undergrad/manhattan/enroll/orientation/virtual-enrollment/
Y
purple
medium-basic
Get the details on enrollment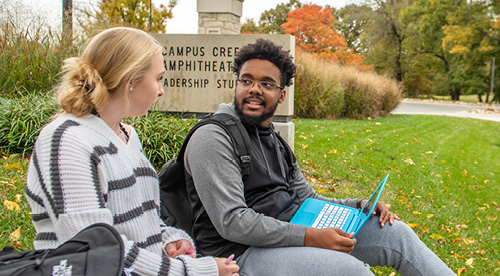 International students
As an incoming freshman or transfer student, you will take one of two possible pathways to enrollment at the university based on whether or not you have met English proficiency requirements.
Find your enrollment pathway
https://www.k-state.edu/admissions/undergrad/manhattan/enroll/orientation/international.html
Y
purple
medium-basic
Find your enrollment pathway