October 7, 2016
Movement Challenge week six results
By Human Capital Services - Benefits
The Movement Challenge week six results have been posted. The Movement Challenge team is currently calculating the overall standings for the challenge. Watch K-State Today early next week for the final results.
Your feedback is important to us. Whether or not you participated in this year's movement challenge we would like your feedback on the program. Please complete this survey by Oct. 14. to provide input.
Week six results:
The department with the highest weekly participation is… the Budget office!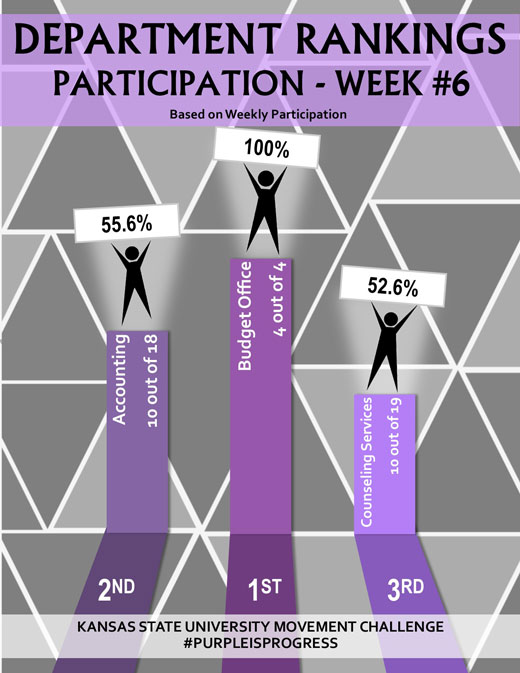 The department with the highest average daily activity is… K-State Olathe!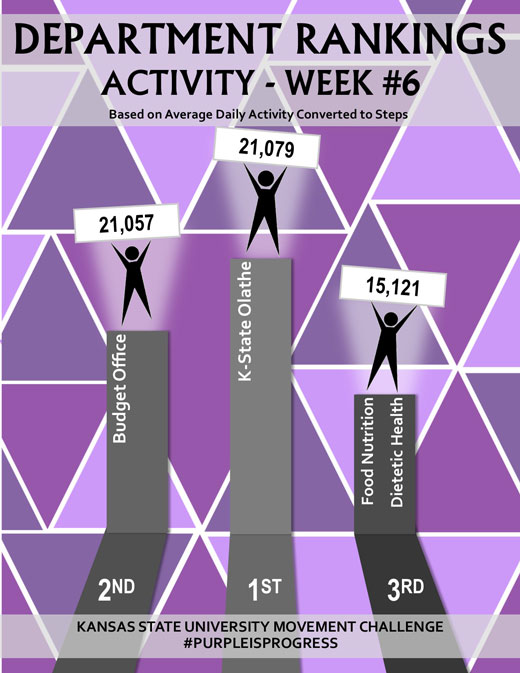 And the individual leader at this time is … Mandy Cole in the Budget office!