News and Events
Sharif Mahmood is Graduate Student Ambassador
The Graduate School has selected Sharif Mahmood as one of sixteen graduate students to serve as Graduate Student Ambassadors for the 2016-2017 academic year.
Read more
Audrey Chang receives Undergraduate Research Award
Audrey Chang has received an award for Undergraduate Research in the College of Arts & Sciences for Fall 2016. She will be working with Dr. Wei-Wen Hsu to develop a zero-inflated Poisson model for Kansas' tornadoes.
Read more
Graduation, Spring 2016
The Statistics Department awarded three graduate degrees in Spring 2016.
Read more
2016-2017 Scholarship Recipients
Nine departmental scholarships have been awarded for 2016-2017.
Read more
Department Picnic
To close out the school year, we held our semi-annual picnic in Anneberg Park on April 22. This event is coordinated by the Stat Club. With great food and fabulous company, this was THE place to be!
ASA Chapter Meeting
The Spring 2016 meeting of the Kansas-Western Missouri Chapter of the American Statistical Association was held March 31, 2016 in Manhattan.
R. Dennis Cook is named KSU Alumni Fellow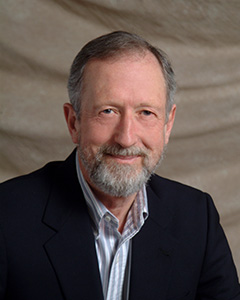 R. Dennis Cook has been named 2016 KSU Alumni Fellow for the College of Arts & Sciences. Dr. Cook is currently a full professor and director of the School of Statistics at the University of Minnesota. He earned a master's degree in statistics from K-State in 1969 and a doctorate, also in statistics from K-State, in 1970. At the University of Minnesota, he has served a ten-year term as Chair of the Department of Applied Statistics, and a three-year term as Director of the Statistical Center.
Read more
Goh and Higgins Receive Faculty Enhancement Awards
Gyuhyeong Goh and Mike Higgins have each won an award in the Arts & Sciences Faculty Enhancement Program. This program was established in 2011 to promote independent research among new faculty members, consistent with K-State's Vision 2025 goals.
Read more
Du and Song Receive Faculty Development Awards
Juan Du and Weixing Song have each received a Faculty Development Award from the Office of Vice President for Research for Fall 2015. Juan Du will travel to the 3rd Conference of the International Society for NonParametric Statistics, Avignon, France, to present "Spatial functional modeling of weather change impact on corn yield in Kansas". Weixing Song will travel to the International Conference on the Frontier of Statistics in Beijing, China, to present "Statistical inferences with Laplace measurement errors".
Other Fall 2015 Awards from the Office of Vice President for Research
Seth Raithel publishes M.S. research
A manuscript based on the research conducted by Seth Raithel (M.S., 2015) has been accepted for publication by BMC Genomics. Seth's adviser was Dr. Nora Bello, and the title of the manuscript is "Inferential considerations for low-count RNA-seq transcripts: a case study on the dominant prairie grass Andropogon gerardii". A full copy of his MS report can be found on K-REx.

Photo Galleries
Pumpkin Carving Contest, Fall 2015