News and Events
Xintong Li receives IAMG Award
Read more

Graduate student Xintong Li has received an award from the International Association for Mathematical Geosciences (IAMG), for his application "Variogram Matrix Functions on All Spheres". This is one of only three awards that were funded by IAMG this year. Xintong's major professor is Dr. Juan Du.
Jiena Gu joins Beef Cattle Institute
Read more
Jiena Gu has joined the Beef Cattle Institute as a Project Coordinator and is highlighted in the article "Storytelling with Big Data", which appeared in the August 2016 issue of The Grazier, a publication of the the Beef Cattle Institute.
Jiena Gu received a Master's degree in Statistics from KSU in 2016. Her major advisor was Dr. Wei-Wen Hsu and her master's report was entitled "Monitoring the Progression of Alzheimer's Disease with Latent Transition Models".
Sharif Mahmood is Graduate Student Ambassador
Read more
The Graduate School has selected Sharif Mahmood as one of sixteen graduate students to serve as Graduate Student Ambassadors for the 2016-2017 academic year.
Ambassadors are a diverse and supportive group of students selected to provide campus tours and help answer questions from prospective students on what makes the K-State community so great. They are active on Graduate School's social media, sharing their experiences as graduate students.
Ambassadors come from a variety of academic backgrounds and disciplines, from large cities and small towns all around the world, each with a unique perspective.
Learn more about the Graduate Student Ambassadors online.
Audrey Chang receives Undergraduate Research Award
Read more
Audrey Chang has received an award for Undergraduate Research in the College of Arts & Sciences for Fall 2016. She will be working with Dr. Wei-Wen Hsu to develop a zero-inflated Poisson model for Kansas' tornadoes.
Abstract
The purpose of this project is to use a zero-inflated Poisson model coupled with working independence assumptions to analyze the longitudinal tornado data in the state of Kansas from 1950 to 2014. The zero-inflated models are used often to accommodate excess zero counts in data. In the Kansas tornado data, the number of counties with no tornado touch downs during a certain period of time was often observed, therefore creating many zero counts. Through the proposed model, we will identify factors (e.g., location of county, season, etc.) that can be used to predict the frequency of tornado touch downs in the future. We expect that the model can provide a new perspective about tornado monitoring and gain new understanding to Kansas' tornado patterns.
Research Plan
The first two months will be set aside for reading and understanding of the data and related literature about the tornadoes and zero-inflated Poisson, respectively. The next three months we will conduct real data analysis using R and/or SAS as well as some data managements (i.e., data merging and data cleaning). The rest of the year will be used to write a scientific paper of the findings. We hope to publish our findings in a scientific paper afterwards.
For more information about undergraduate research opportunities in the College of Arts & Sciences, visit http://artsci.k-state.edu/research/undergraduate/
Graduation, Spring 2016
Read more
The Statistics Department awarded three graduate degrees in Spring 2016.
Bo Tong completed his Ph.D., working with Dr. Haiyan Wang. The title of his dissertation is "More Accurate Two Sample Comparisons for Skewed Populations".
Xiaojing Zhang completed her Master's degree, working with Dr. James Neill. Her master's report is "A Simulation Study of Confidence Intervals for the Transition Matrix of a Reversible Markov Chain".
Chendi Cao completed his Master's degree, working with Dr. Weixing Song. His master's report is entitled "Linear Regression with Laplace Measurement Error".
In addition, Alex McClellan and Jiena Gu will complete their degrees this summer.
Congratulations, graduates!
Dissertations and Master's reports can be viewed in their entirety at K-State Research Exchange (K-REX).
2016-2017 Scholarship Recipients
Read more
Nine departmental scholarships have been awarded for 2016-2017.
Audrey Chang - Ronald and Rae Iman Scholarship
Angel Zelazny - Ronald and Rae Iman Scholarship
Huaiyu Zhang - Holly and Beth Fryer Scholarship
Nadeesha Mawella - Holly and Beth Fryer Scholarship
Xintong Li - Howard Siepman Memorial Scholarship
Guotao Chu - Statistics Department Scholarship
Sharif Mahmood - Ray and Carolyn Waller Scholarship
Mengjiao Wu - Ray and Carolyn Waller Scholarship
Xukun Li - Arthur D. and Lavonia B. Dayton Scholarship
R. Dennis Cook is named KSU Alumni Fellow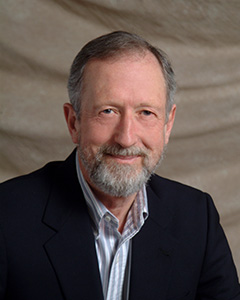 R. Dennis Cook has been named 2016 KSU Alumni Fellow for the College of Arts & Sciences. Dr. Cook is currently a full professor and director of the School of Statistics at the University of Minnesota. He earned a master's degree in statistics from K-State in 1969 and a doctorate, also in statistics from K-State, in 1970. At the University of Minnesota, he has served a ten-year term as Chair of the Department of Applied Statistics, and a three-year term as Director of the Statistical Center.
Read more
His research areas include dimension reduction, linear and nonlinear regression, experimental design, statistical diagnostics, statistical graphics and population genetics. He has authored over 200 research articles and is author or co-author of two text books – An Introduction to Regression Graphics, and Applied Regression Including Computing and Graphics – and two research monographs, Influence and Residuals in Regression, and Regression Graphics: Ideas for Studying Regressions through Graphics. View background on his research.
In a seminal 1977 publication, Dr. Cook introduced Cook's Distance (Cook's D), a widely used statistic that measures the relative influence of each individual case in a sample of data on the results of a regression analysis. It is used to discover whether one or more cases have such a large effect that they might distort the overall results of the regression.
Dr. Cook has served as Associate Editor of the Journal of the American Statistical Association, The Journal of Quality Technology, Biometrika, Journal of the Royal Statistical Society and Statistica Sinica. He is a four-time recipient of the Jack Youden Prize for Best Expository Paper in Technometrics as well as the Frank Wilcoxon Award for Best Technical Paper. He received the 2005 COPSS Fisher Lecture and Award, the highest honor conferred by the statistics profession. He is a Fellow of the American Statistical Association and the Institute of Mathematical Statistics, and an elected member of the International Statistical Institute.
The KSU Alumni Fellowship program was established in 1983 to recognize distinguished alumni. Each year, faculty members from each of K-State's colleges nominate alumni that they believe deserve the title of Alumni Fellow. The dean of each college then makes the final decision and the person selected is invited to be a part of a three-day celebration in their honor. Events usually include a cocktail party at the president's home, classroom visits, speaking during a luncheon or at an educational panel, and a dinner with all fellows and their families. This year, Alumni Fellows will be on campus April 6-8.
Goh and Higgins Receive Faculty Enhancement Awards
Read more
Gyuhyeong Goh and Mike Higgins have each won an award in the Arts & Sciences Faculty Enhancement Program. This program was established in 2011 to promote independent research among new faculty members, consistent with K-State's Vision 2025 goals.
Gyuhyeong Goh plans to study Bayesian Functional Regression Modeling of Transcriptional Regulatory Networks. Understanding gene regulatory networks is a highly significant problem to interpret the phenotypic consequences (e.g. disease) of genetic variation. The study of transcriptional regulatory mechanism, however, involves several difficulties. First, it is hard to directly measure the actual activity of transcription factors due to the lack of technology. Second, a small number of transcription factors, that are significantly related to a given biological process, should be identified from a large pool of candidates, often referred to as sparse high-dimensional problems. Third, since a biological process is dynamic, it requires a time-course investigation into the temporal behavior of transcription factors during the biological process rather than at a single time point. In this project, our major goal is to develop a functional regression method to unveil the hidden transcriptional regulatory networks from a Bayesian perspective. The Bayesian approach enables us to incorporate prior knowledge about relevant transcription factors into a posterior inference procedure. The proposed project will broaden and deepen our understanding about transcriptional regulatory networks by providing us a general tool to investigate the consequences of genetic variation.
Mike Higgins plans to study Extensions of Threshold Blocking to Problems in Big Data and Causal Inference. Threshold blocking for an experiment is the process of grouping similar units together before assigning treatment so that each group contains at least a pre-specified number of units. Previous work involved developing a highly efficient algorithm for generating an approximately optimal threshold blocking in massive experiments. For example, using our method, experiments with 10 million units can be blocked in seconds using a personal computer. This project involves extending this procedure to other problems in Causal Inference and Big Data. We apply our method to the problem of finding regions of covariate overlap between treatment groups in observational studies. We also investigate the use of our algorithm as a data preprocessing technique to improve performance of prediction and clustering algorithms in massive datasets.
Du and Song Receive Faculty Development Awards
Read more
Juan Du and Weixing Song have each received a Faculty Development Award from the Office of Vice President for Research for Fall 2015. Juan Du will travel to the 3rd Conference of the International Society for NonParametric Statistics, Avignon, France, to present "Spatial functional modeling of weather change impact on corn yield in Kansas". Weixing Song will travel to the International Conference on the Frontier of Statistics in Beijing, China, to present "Statistical inferences with Laplace measurement errors".
Other Fall 2015 Awards from the Office of Vice President for Research
Seth Raithel publishes M.S. research
Read more
A manuscript based on the research conducted by Seth Raithel (M.S., 2015) has been accepted for publication by BMC Genomics. Seth's adviser was Dr. Nora Bello, and the title of the manuscript is "Inferential considerations for low-count RNA-seq transcripts: a case study on the dominant prairie grass Andropogon gerardii". A full copy of his MS report can be found on K-REx.
Photo Galleries