NTVSS Staff
Dominic Barnes
Coordinator Veteran Student Services
dombarnes@k-state.edu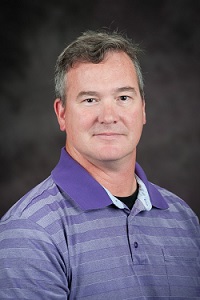 Along with being the coordinator of Veteran Student Services Dominic Barnes serves as the Fort Riley and Military Student Services Coordinator for Global Campus. His primary responsibilities include support to military-connected students and applicants and coordinating for classes on Fort Riley. Dominic serves on the Program Development Committee. He also supports military –connected students through College of Education Military Educational Initiative Committee and the Student Veterans Organization. Dominic conducts outreach through Fort Riley education fairs and Junction City and Manhattan Chambers of Commerce.
Dominic was an active duty soldier serving on Fort Riley. He retired after 27 years' service and now supports the military community through K-State. He is also a graduate from K-State with a Masters of Arts in Modern Languages, Second Language Acquisition. He earned his MA and prior degrees during his military career utilizing the Go Army Ed tuition assistance program.
Dominic and his wife, Wendy, are both K-State graduates and employees. Their son, Logan, is currently serving in the US Army.
Degree, Field of Study, University, Year:
M.A., Modern Languages-English as a Second Language, Kansas State University, 2013
B.A., Liberal Arts, Thomas Edison State University, 2009
---
Non-Traditional & Veteran Student Center
Hours:
Monday, Tuesday, Friday - 7 a.m. to 5 p.m.
Wednesday and Thursday - 7 a.m. to 7 p.m.
(Fall & Spring)
Location:
Second floor K-State Student Union, Room 217
Holton Office (201)
Hours:
Monday - Friday
8 a.m. to 5 p.m.
Phone: 785-532-6432
Fax: 785-532-6457
Location:
201 (2nd Floor Holton Hall)
1101 Mid-Campus Drive North Manhattan, KS 66506-1305