Activities and Events
February 2014 Event
Non-Traditional Students' Brown Bag Lunch (weekly)
Grab your lunch and join us for this weekly opportunity to meet other non-traditional students!
Tuesdays and Wednesdays (during the fall and spring semesters)
11 a.m.to 1 p.m.
Stateroom 1, 2, or 3 (check for signage)
K-State Student Union
Visit our Facebook page and "like" us to stay current on events and other information related to non-traditional students.
Get Involved in College Life
Non-Traditional & Veteran Student Services Ambassador Program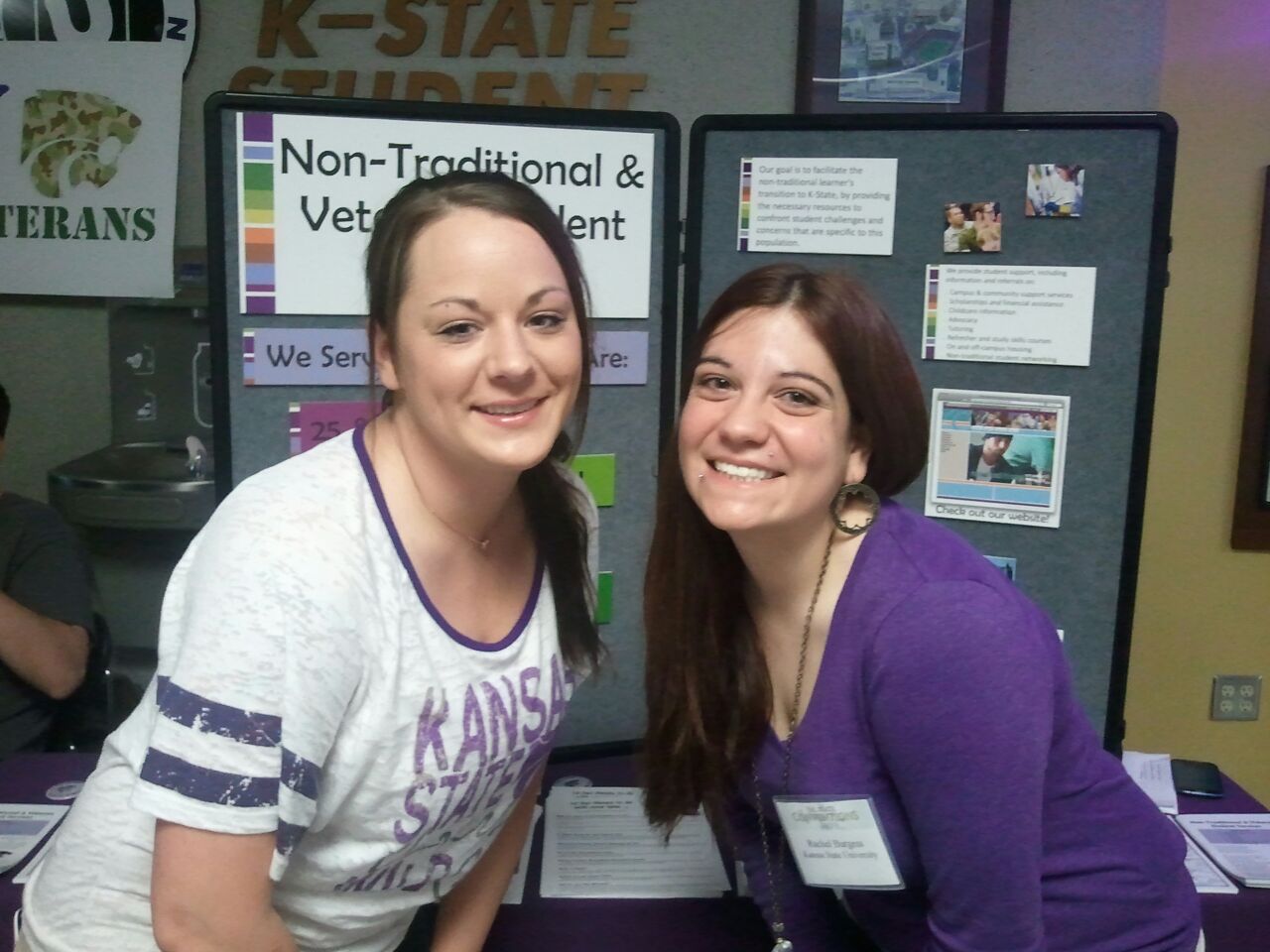 The goal of our program is to educate prospective, current, and incoming students about K-State's non-traditional and veteran student community. Our ambassadors encourage students to seek the resources of Non-Traditional & Veteran Student Services, and share ways to get involved at K-State. Ambassadors assist at K-State events, such as: Orientation & Enrollment, Visit Days, and office-sponsored events and meetings.
Ambassador Benefits
Develop leadership skills
Develop presentation skills
Communicate with a wide variety of people
Network with other non-traditional & veteran students
Become proficient in knowledge of campus and community resources
Interested in becoming an Ambassador for NTVSS? Contact us by phone (785-532-6434), email (nontrad@ksu.edu), or stop by our office (101 Holton Hall) to learn more about this program. We look forward to hearing from you!
Non-Traditional Networking Groups
Currently, we have 3 networking groups for non-traditional students, including:
25+ networking group
Military Spouse/Significant Other group
Parent group
If you are interested in co-leading one of these groups, have another idea for another group, or would like more information about networking in general, please stop by 101 Holton Hall or give us a call at 785-532-6434.
See what is happening around campus this month
Also make sure you check-out