Holton Hall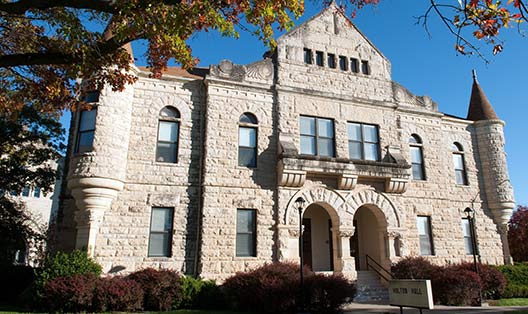 Show Holton Hall on campus map
Interactive campus map
Holton Hall contains administrative offices and student services like the Office of Student Life and Academic and the Career Information Center. Its rugged stone exterior features a low semi-circular arched entrance and turrets in a Romanesque architectural style.
Building offices
History
Holton Hall was built in 1900 with $25,000 appropriated by the state legislature for an agricultural building on the K-State campus. While it originally hosted agricultural and dairy classes, an eventual remodel would turn it into the home of the K-State Department of Education.
Student services and administrative offices took over the building in 1989 after a $1 million interior renovation raised through student fees. The building's namesake is Professor E.L. Holton, who worked in sociology and education before becoming head of the department of education and then dean of the summer session.