Jersey :
The KSU Inline hockey team takes pride in our custom made NHL style jersey.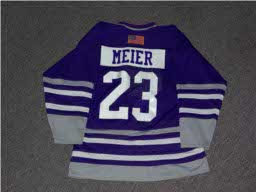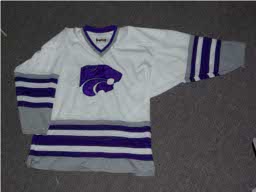 If you are interessted in buying a jersey, please contact Jerry at hockey@ksu.edu.
Prices:
Old Jersey (Above) : SOLD OUT!!!
New Jersey (Below): 100$
We will be ordering some more new jerseys at the beginning of the 2009-2010 season, these will be customizable with your name and number (We also are expecting them to be Royal Purple this time instead of Magenta).