About us :
The KSU Roller Hockey Club is a registered student organization for KSUstudents and faculty with a love for the game of hockey. The club offers the opportunity to play roller hockey for players of all skill levels.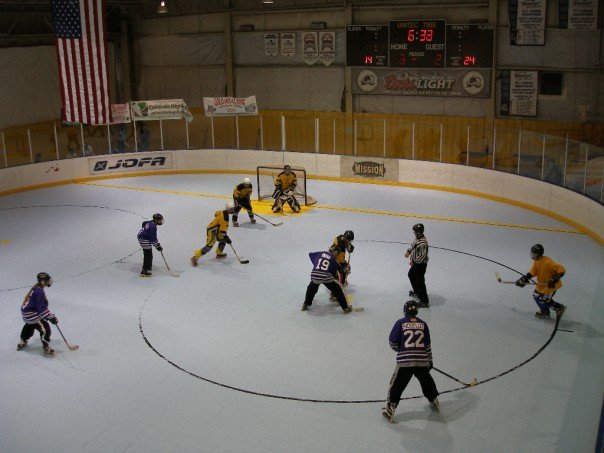 History :
We have been a club sport for over a decade now. Five years ago our club joined a national league, the Collegiate Roller Hockey League (now the National Collegiate Roller Hockey Association, rulebook) After a tough first year, we achieved a third place finish in only our second season of league play. The following year we won the region and went on to a fourth place finish in the Nationals. The following year, we again won the region, but only managed a 12th place finish at the Nationals. Ever since, we managed to make the first round of the regional playoffs.
Join us :
To be a part of the club, contact us at hockey@ksu.edu. We are always interested in meeting new players. The team roster is flexible and new players can be added at any time.