Live Your Best
Kansas State University cares about the holistic wellness of its employees. Holistic Wellness focuses on the overall wellness of the individual in all areas of their life. K-State is committed to creating opportunities to learn, discuss and focus on the areas that you feel are most beneficial to you and your families. We recognize that each individual is on their own personal path to greatness, which is why we've named our program Live Your Best #PurpleIsProgress. Each day is a new opportunity to take a step towards a better you. At K-State we have many offerings to help with your path towards the best you that you can be!
HealthQuest Wellness Portal Account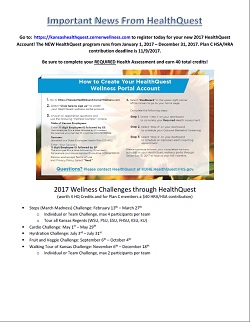 Wildcats Run for Wellness 5K
Join your K-State family and run for wellness! The Wildcat Wellness Coalition invites you to participate in an annual event to raise awareness and funds for holistic wellness opportunities for K-State students. Sign up now and join in on the fun!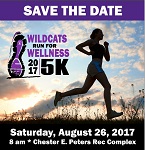 Upcoming Workshops
Join Human Capital Services in exploring learning tips, techniques and information focused on your personal wellness. Workshops are scheduled throughout the year and are free to employees. This listing will be updated as sessions are scheduled.
Don't see something you are interested in? Email benefits@ksu.edu to suggest a topic.