News Features
ICDD and CECD 2011 Undergrad Interns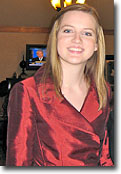 Jenna Surprenant is a junior majoring in Communication Studies and is a returning intern to ICDD and CECD. As the student office coordinator, she works on website development, event planning, managing, and maintenance. This year Jenna hopes to better her website development skills and continue to expand and develop ICDD and CECD events. After college, she hopes to attend graduate school and then continue on to get her Ph.D.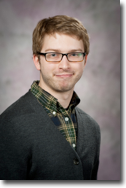 Brock Ingmire is a senior in Communication Studies with a minor in Political Science. This is his first year as an intern at ICDD and CECD and he hopes to develop and enhance his foundation for understanding the role citizens play in a democracy setting through a facilitation guided platform. Brock is in charge of creating a comprehensive portfolio and narrative illustration regarding ICDD's history. In addition, he will research articles involving Kansas State University engagement within the Manhattan community for CECD. Brock plans to attend Law School either on the East coast or in the South after college.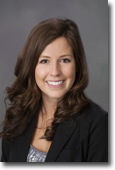 Lauren Swirbul is a junior majoring in Public Relations with a minor in Leadership Studies. She is a returning intern to ICDD and CECD and will continue her role as media intern. As the media intern, Lauren works on writing and creating online newsletters, managing social media, website development, and creating promotional material for ICDD and CECD. She hopes to engage the outside community with ICDD and CECD's initiatives through various social media channels. Additionally, she hopes to keep supporters and followers of ICDD and CECD informed through online newsletters. After college, Lauren hopes to work either in a corporate or agency setting utilizing her public relations and creative skills.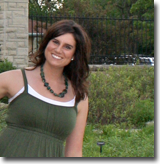 Amanda Meinhardt is a senior in Psychology and Dance with an Equine Certificate. As a first year intern at ICDD and CECD, Amanda will be in charge of running yOUR Campaign and Kids Voting, Riley County. She hopes to aid K-State students in learning what engagement is through yOUR Campaign. In addition, Amanda wants to learn more about ICDD and the communities it serves and to become more involved in all the services ICDD provides. She plans to attend grad school after college in order to become an Equine-Assisted Psychotherapist.