International Buddies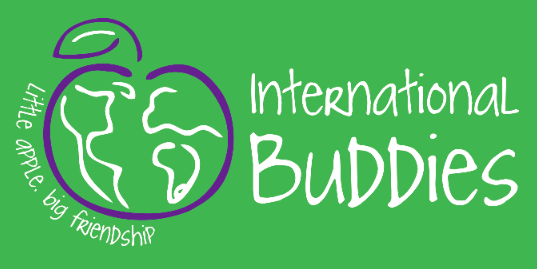 The International Buddies Program pairs local K-State students, staff, and community members with international students, scholars and family members. Once paired, Buddies meet regularly to learn about each others' cultures, customs, and explore Manhattan & K-State.
LET'S SIGN UP NOW!
Students will be paired around the third week of September. There are many students who sign up for buddies and we appreciate your patience as we pair students with their buddies. You will receive an email toward the end of September with contact details of your buddy.
*Are you interested in having a buddy? If you are an international student and would like to have a buddy, then please choose "International Buddy" to submit your form. If you are a Domestic (U.S.) student, then please choose "Local Buddy" to submit your form. For fall 2014 semester, students can sign up for buddies beginning September 8, 2014 until October 1, 2014. If you previously filled out the form, prior to Sept 8th, please resubmit it. Due to technical difficulties, all forms submitted prior to Sept 8th were not received. Thank you for your participation.
The International Buddies Program is a one semester commitment during which you are asked to meet with your buddy one hour a week.
| | |
| --- | --- |
| Benefits | Things to do |
| Meet a new friend in Manhattan | Attend International Buddies events |
| Learn about your Buddy's country, culture and language | |
| Improve your language skills | |
| Add a cross-cultural component to your K-State experience | |
| | |
| (Even the locals haven't seen it all) | |
Upcoming Event: "Meet your Buddy!"
WHEN: Friday, September 26, 2014 from 7 to 9 p.m.
WHERE: International Student Center
Join us for an evening full of karaoke, card and board games, refreshments, and other fun "break the ice" activities! This is a great way to meet your new buddy. Or if you don't have a buddy yet, feel free to come and sign up for a buddy at the event!
ALL EVENTS ARE FREE!!