Quest Freshman Honorary

Quest is a student organization that works to develop freshmen into leaders.
Upon selection, members of Quest are paired with mentors from Blue Key Senior Honorary. Under the leadership of Blue Key, Quest takes a behind the scenes look at everything that K-State has to offer. From touring the athletic facilities to enjoying lunch at the University President's home, connecting with student leaders across campus to giving back through service opportunities in Manhattan, Quest provides ambitious freshmen leaders with the tools necessary to give back to the K-State family.
---
Applications are due Friday, September 12th by noon. You can access the application at the following link: http://tinyurl.com/KStateQuest
If you have any further questions about Quest or the application process, please contact Abby Works.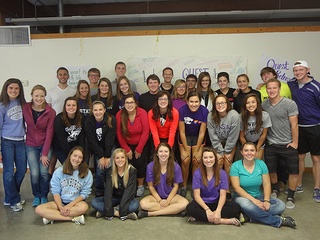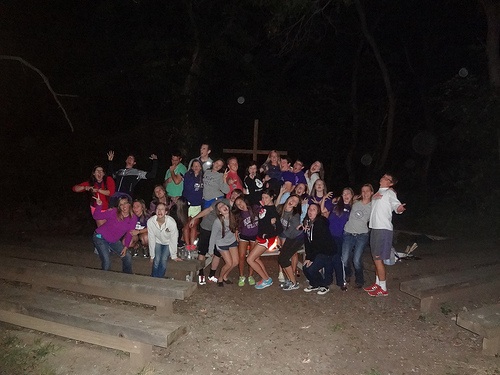 2013 - 2014 Quest class at retreat after being selected
As a senior in Blue Key, it's incredible to look back and see all of the ways that Quest has impacted my life. Freshman year can be a whirlwind, but I had an amazing mentor who helped me find my footing. Knowing that there was someone on campus who cared about me and my success was comforting. Whether it was playing a game of basketball or talking about ways to get involved over a cup of coffee, my mentor was always there to support me. The past three years at K-State have been amazing, and I have Quest to thank for putting me on the right path.
- Tyler Johnson, former Quest member and 2013-2014 Blue Key member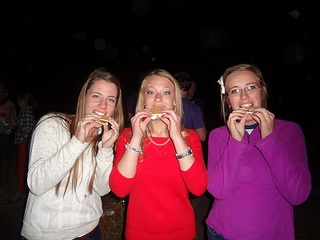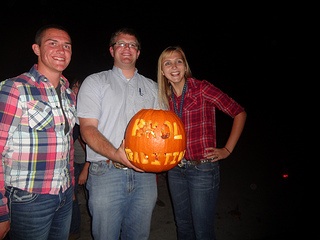 2013-2014 Quest class carving pumpkins and enjoying s'mores with Blue Key members at Mentor Reveal
"Quest has been my absolute favorite thing of my freshmen year. I have met wonderful friends, participated in so many fun events, and been able to work with the awesome Blue Key senior honorary. I am excited to see what this next semester holds!"
- Taylor Fry, 2013-2014 Quest member