Quest Freshman Honorary

Quest is a student organization that works to develop freshmen into leaders. We are a program that is sponsored by our partners ConocoPhillips. Their generous gift makes it possible for the student organization to participate in several events throughout the year. We always recognize our sponsors at each event in appreciation of their generous support.

Upon selection, members of Quest are paired with mentors from Blue Key Senior Honorary. Under the leadership of Blue Key, Quest takes a behind the scenes look at everything that K-State has to offer. From touring the athletic facilities to enjoying lunch at the University President's home, connecting with student leaders across campus to giving back through service opportunities in Manhattan, Quest provides ambitious freshmen leaders with the tools necessary to give back to the K-State family.
---
The 2015-2016 Quest members have been selected!
(Not in the order shown in the photo) Sara Guetterman, agronomy, Bucyrus; Braden Johnson, microbiology,Concordia; Sarah Niederee, business administration, Great Bend.
From Greater Kansas City: Jordan Kiehl, engineering, Fairway; Cooper McGuire, music education, Gardner; Kevin Kellerman, computer engineering, Leawood; Brianna Hughey, family studies and human services, and Victoria "Tori" Thomas, biological systems engineering, both fromLenexa; Jordan Eberhardy, kinesiology, and Paige Engle, pre-journalism and mass communications, both from Olathe; Mykia Carrell, pre-journalism and mass communications, and Meredith Clark, nutritional sciences, both fromOverland Park; Rachel Haskell, kinesiology, Prairie Village; and Brooke Bennett, kinesiology, Shawnee.
From Holton: Dean Klahr, feed science and management; Shane Torrey, business administration; and Karl Wilhelm, chemical engineering.
Hallie Lucas, biology, Leavenworth; Sam Davis, animal sciences and industry, Madison; Lane Coberly, agricultural education, and Summer Smith, business administration, both from Manhattan; Baylee Heitschmidt, open option, Nickerson; Page Peoples, biological systems engineering,Ottawa; Miranda Moore, communication studies, Pittsburg; Hannah Savage, kinesiology, Salina; Aidan Allen, biology, Soldier; Taylor Spangler, family and consumer science education, Valley Center; Ethan Hammond, mechanical engineering, Wakefield; and Emily Zwick, agricultural economics, Wichita.
From out of state: Del Adcock, agricultural economics, Assumption, Illinois; Molly Bertz, agricultural communications and journalism, Mayview, Missouri; Aubrey Sydow, pre-psychology, McCook, Nebraska.
---
"One of the greatest things about Quest was being paired with a Blue Key member as your mentor. My mentor my freshman year, Hannah, was a great resource when it came to deciding on what organizations to join at K-State and how to make the most of my time here."
- Emily Beneda, former Quest member and 2015-2016 Blue Key member
"Quest was transformational, inspirational, and motivational. Quest is truly a backstage pass to all things Kansas State. It has provided with a huge network whether it be academically, professionally, or a support system. Some of my best friends and experiences from freshman year existed because of Quest. I cannot say enough good things about what Quest has provided me."
- Trenton Kennedy, 2014-2015 Quest member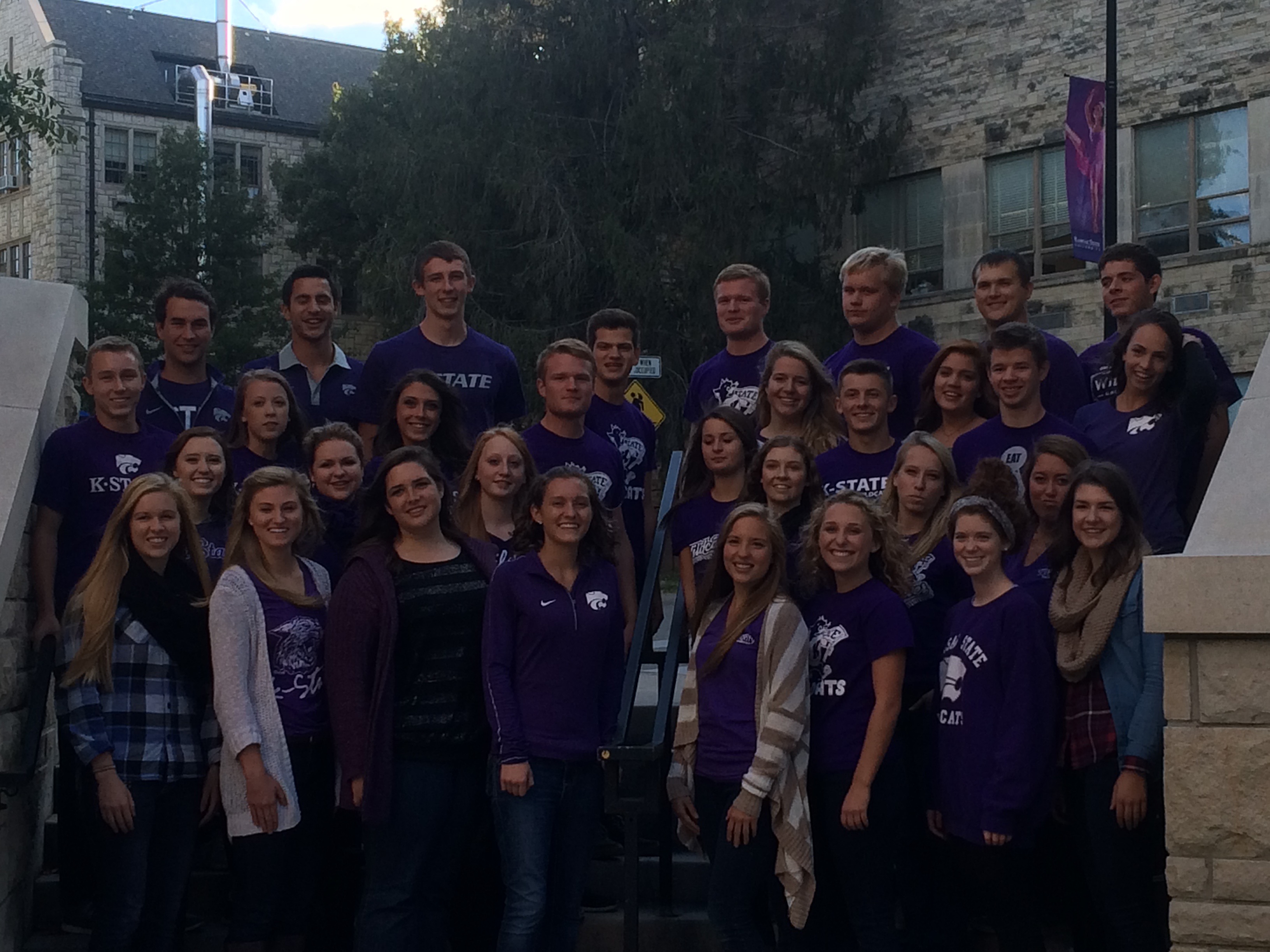 2014 - 2015 Quest class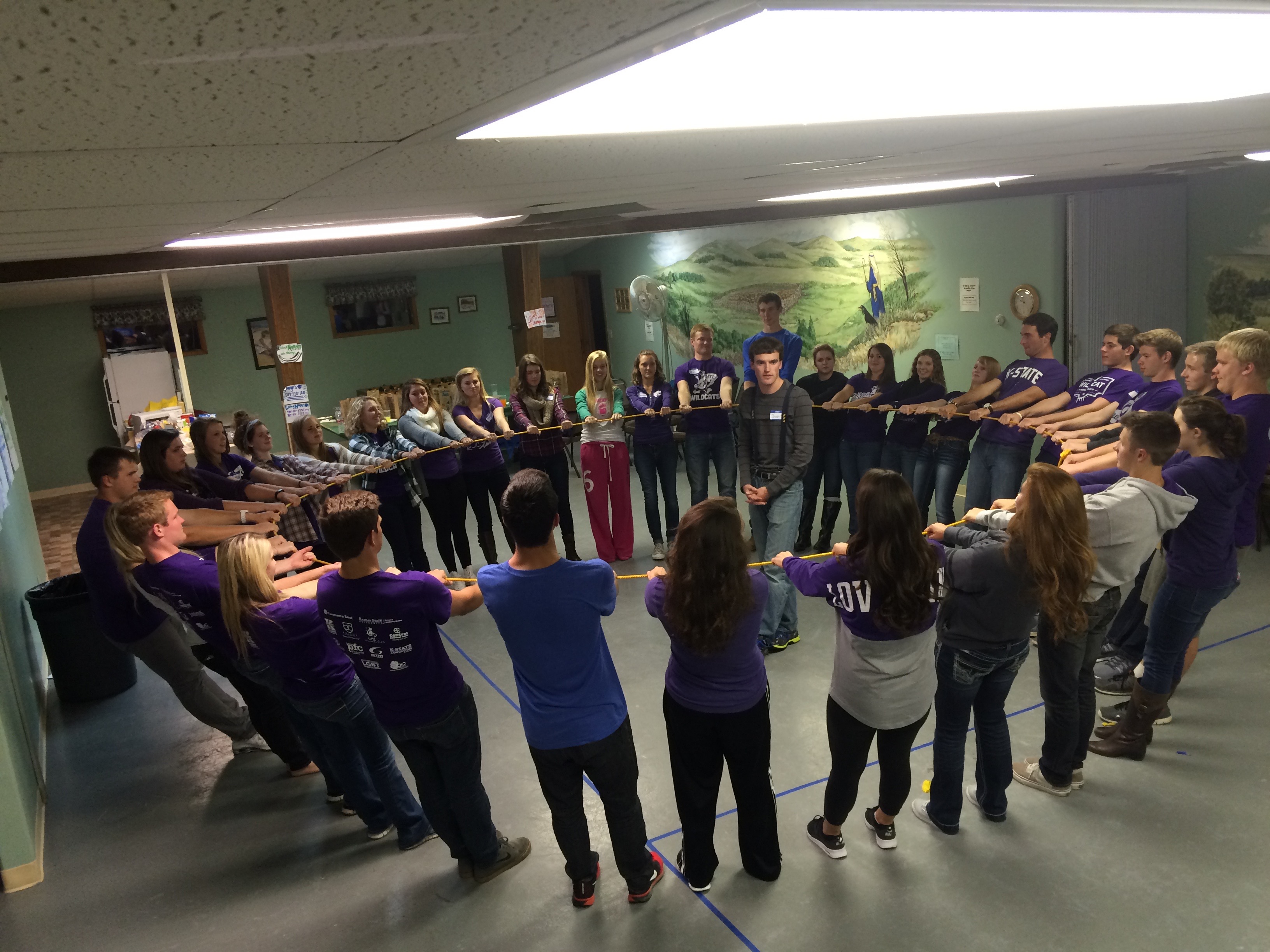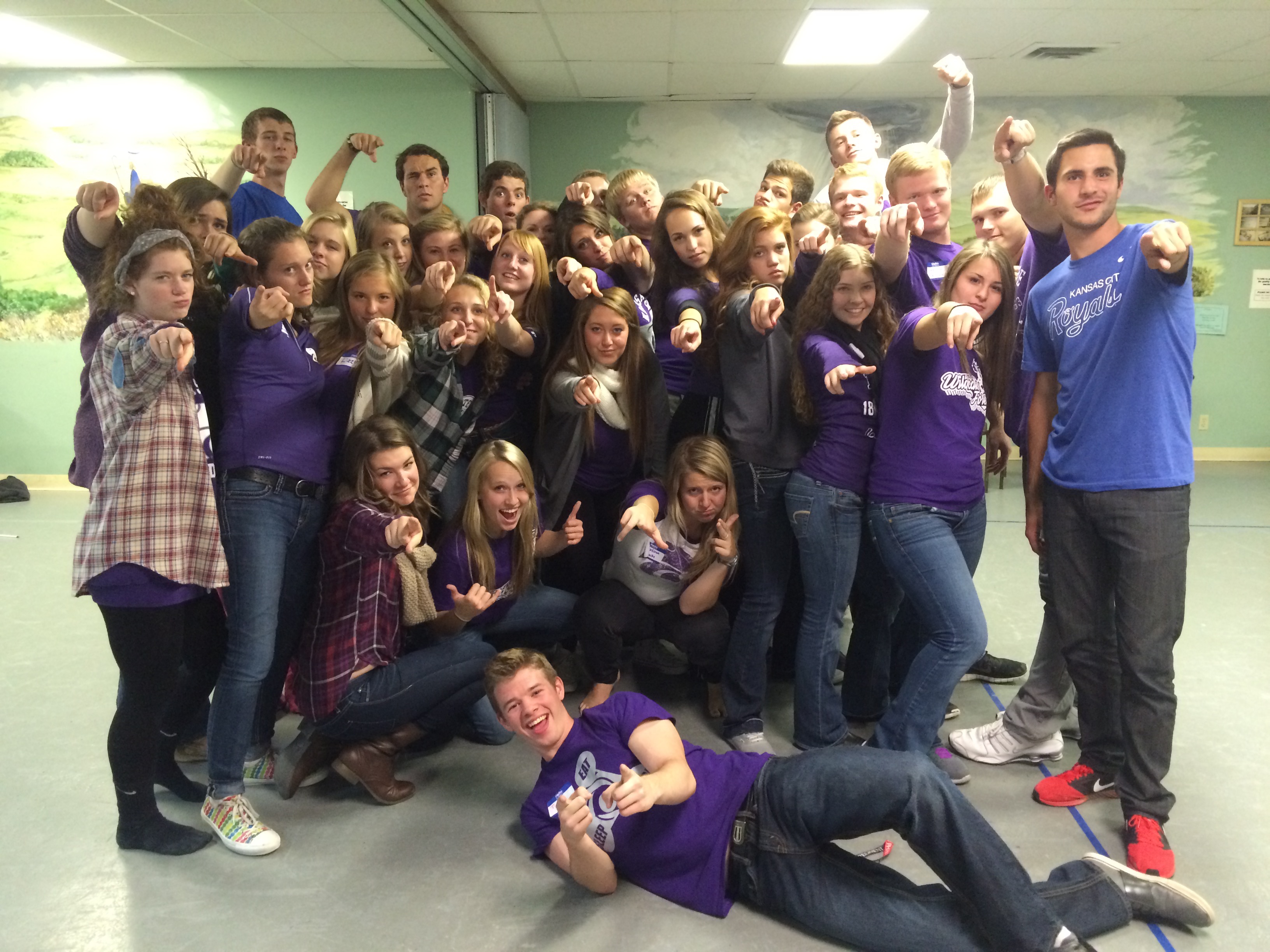 2014-2015 Quest class at their retreat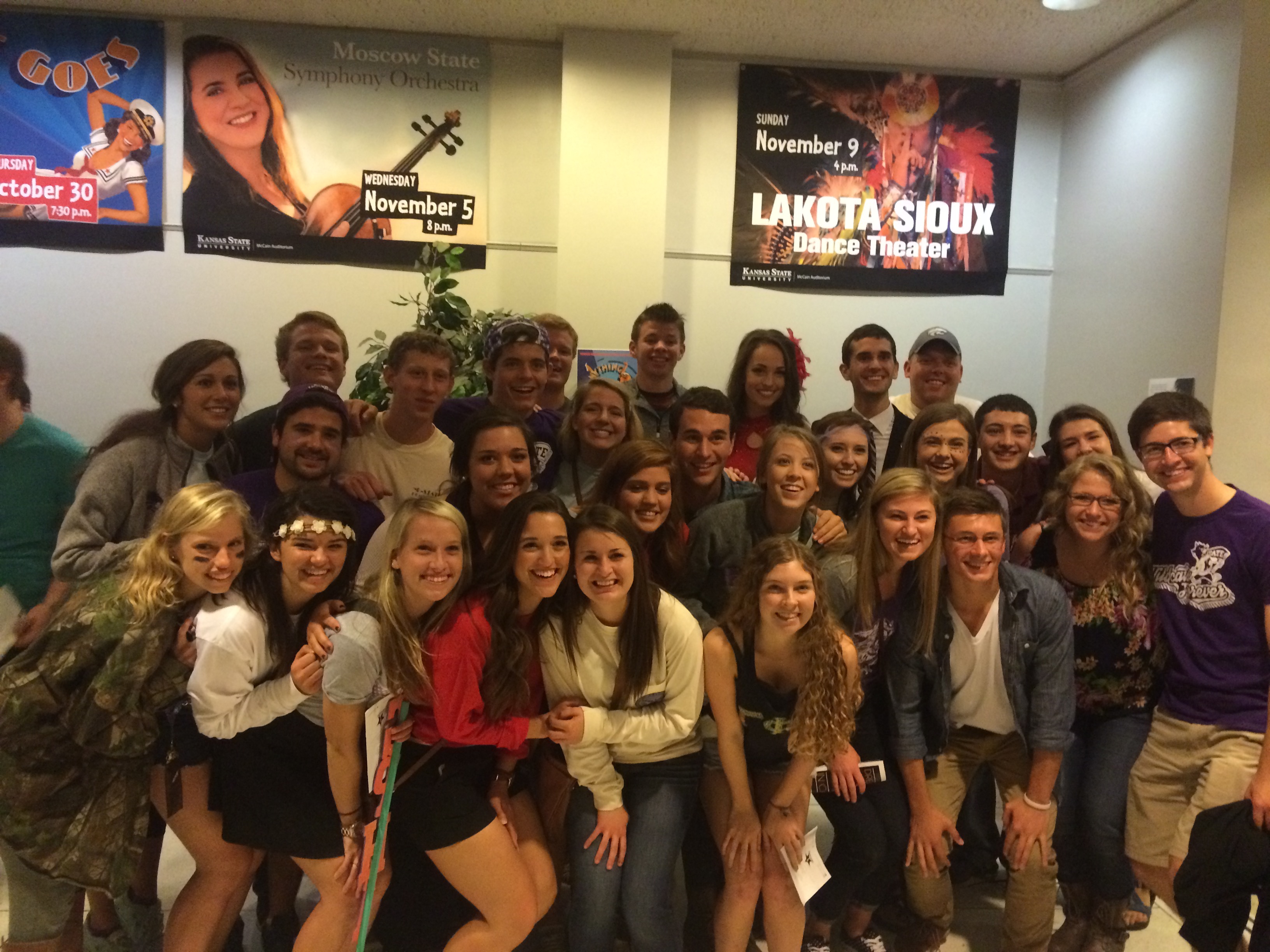 2014-2015 Quest class and their Blue Key mentors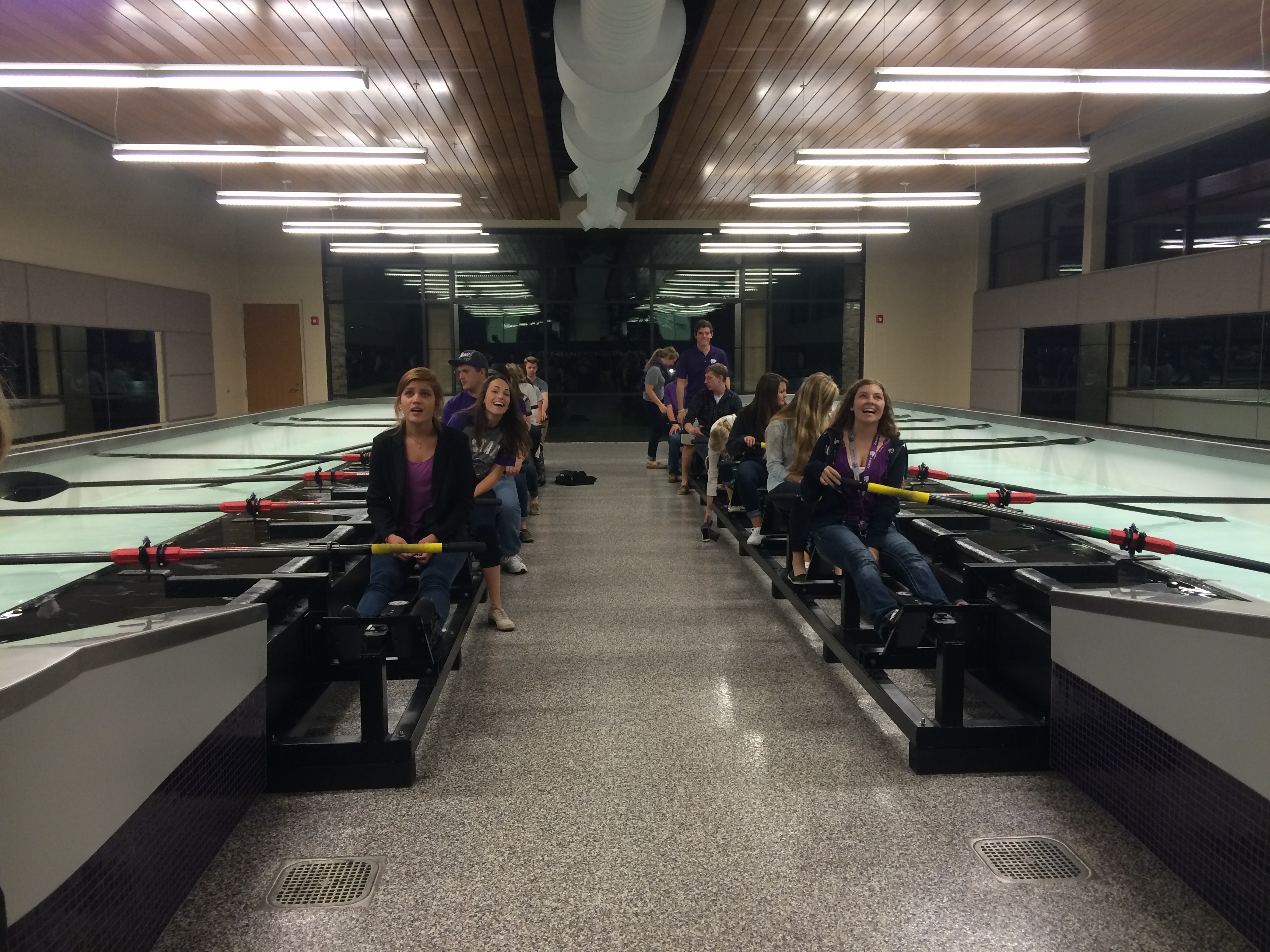 2014-2015 Quest class touring of the rowing center