Blue Key | Kansas State University
Join us for a weekend in Manhattan
to celebrate 80 years of K-State Blue Key!
When
Saturday, April 26
• 9:30 a.m. Optional tour of Leadership Studies Building
• 11 a.m. - 2 p.m. Pregame tailgate and reception
• 1 p.m. Spring football game
• 5:30 p.m. Social hour/dinner
Sunday, April 27
• 11 a.m. - 2 p.m. Annual Blue Key banquet
Where

Please
view the event details online
for more information.
Details

• Recognize past advisers, anniversary classes and new and previous outstanding alumni

• Learn about the new Blue Key mentor program

• Hear updates from current and new Blue Key classes

• Reconnect with current and past K-State Blue Key members
Register by Friday, April 11

Advance registration is required.
RSVP Online
Phone:
785-532-5070
Questions?

Kassie Curran '13, director of alumni and outreach, Blue Key

620-249-3173
kassiecu@ksu.edu
Thank you to everyone who applied for scholarships!

Applications will be reviewed and applicants will be notified as to whether or not they received an interview on Tuesday, March 25th. If you receive an interview, you will need to go to Room 246 of the School of Leadership Studies Building by 5:00 p.m. on Friday, March 28th to sign up for an interview time slot. Interviews will take place on Tuesday, April 1st from 5:30-8:00 p.m. Interviews will last 10-15 minutes. You will be notified by Thursday, April 3rd as to whether or not you received a scholarship.
---
New Blue Key class begins year of service with retreat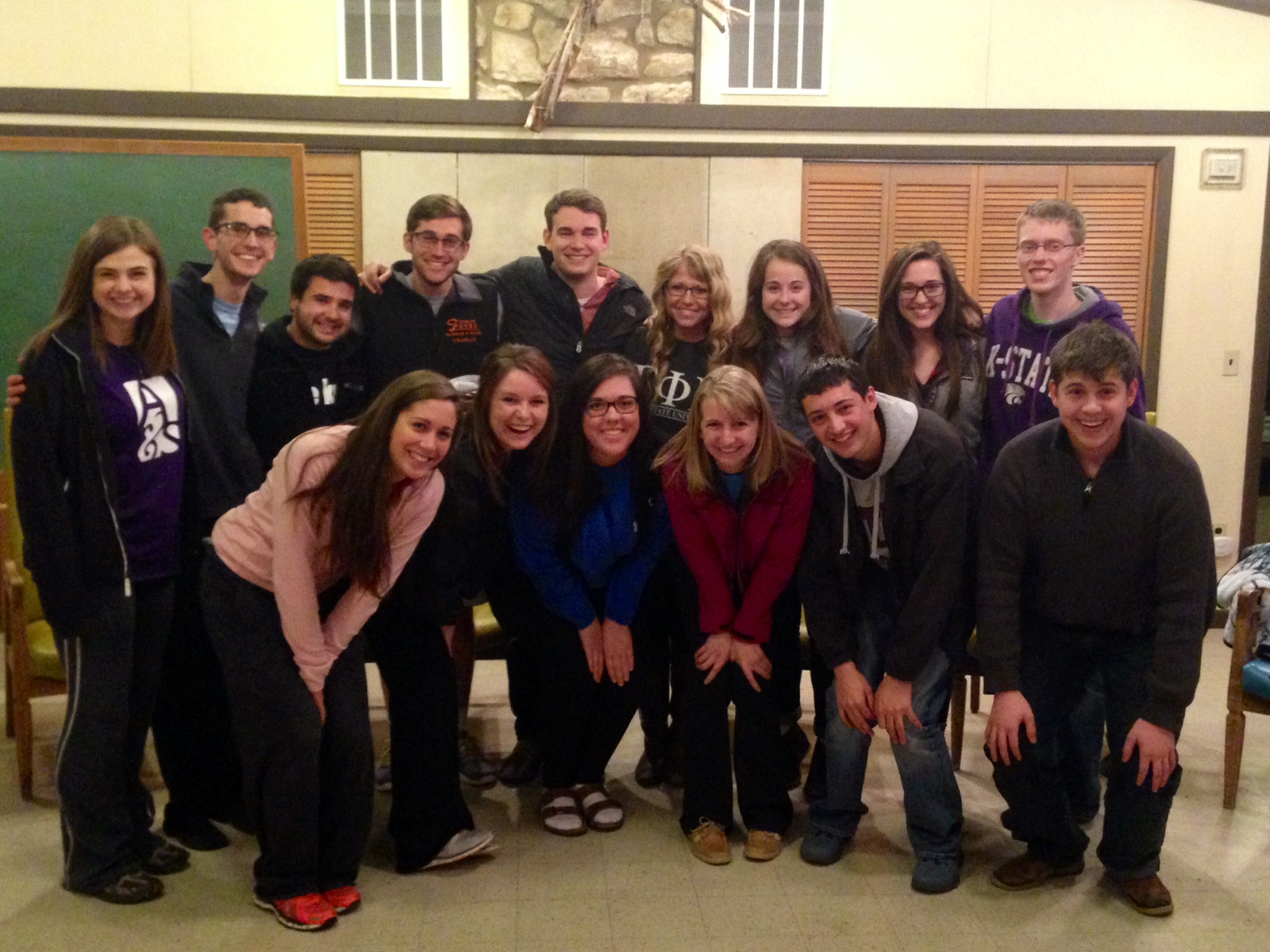 Check out the blog to learn more about the new class' retreat!
---
Congratulations to the 2014-2015 K-State Blue Key members!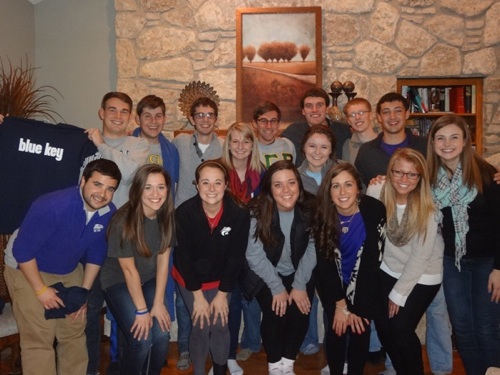 Back row (L to R): Paul Meissbach, Ross Allen, Cody Kennedy, Nathan Laudan, Jason Troendle, Ben Brown, Kurt Lockwood
Middle row (L to R): Abby Works, Paige Druffel
Front row (L to R): Ryan Knight, Lizzi Petite, Caroline Toler, Ellen Collingwood, Allison Niederee, Jordan Marquess, Hope Faflick
Not pictured: Adam Wilkerson (studying abroad)
---
About Blue Key
Blue Key Honor Society is a premier honor society that recognizes college students at senior institutions of higher education for balanced and all-around excellence in scholarship, leadership, and service.
Blue Key Honor Society bases its eligibility for membership on all-around leadership in student life, high scholastic achievement, service to others, citizenship, and an adherence to principles of faith.
Blue Key Honor Society is unique in that it recognizes upper-classmen at colleges and universities throughout the nation for an exemplary and balanced record of achievement inside and outside the classroom.
Blue Key Honor Society celebrates and honors the many accomplishments of it membership. The special qualities of Blue Key members as they model service to others include intellectual curiosity with a desire to acquire knowledge, modeling a significant pattern of leadership which contributes to the institution's student and campus life, service to the community and citizenship, expressing humility through moral character and integrity, and a strong sense of faith in word and deed.