Vice President Emeritus' of KSU ACJA
This section of the website was created to officially recognize former Chapter Vice Presidents of KSU ACJA who have been bestowed the honorary title as Vice President Emeritus by the chapter membership for their exemplary service and leadership for the subordinate chapter and Kansas State University.
---

Gail Fitch
Vice President Emeritus I of KSU ACJA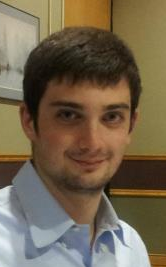 Gail Fitch was promoted to serve by President Emeritus, Ronnie Hernandez, as Vice President Emeritus I on September 3, 2014 after Mr. Torres' full retirement took effect. He was granted Vice President Emeritus II status in May of 2013. He was the 3rd Vice President in Kappa Sigma Upsilon Chapter history. His major was in the Law Enforcement Option for Park Management and Conservation at the time. Before graduating from the university with a Bachelor of Science degree, he brought in the first ever Park Ranger to speak to the members of the subordinate chapter. His work ethic, experience, and knowledge about the letter of the law and processes of the chapter was very vital that lead the newly found subordinate chapter at the time into good progression. Mr. Fitch has dedicated a lot of time into advising the chapter in an Emeritus capacity and is highly respected by the Emeritus Cabinet for his leadership skills and commitment in furthering the mission of KSU ACJA.
As Chapter Vice President, Mr. Fitch was in charge of serving as the official representative of the Kappa Sigma Upsilon Chapter in the absence of the President. He also assisted the Chapter President in recruiting professional guest speakers, registers newly installed members to the listserv; officially interprets the Constitution of the Kappa Sigma Upsilon Chapter, including Grand Chapter by-laws and standing rules of order; served as the President's liaison when attending special and standing committee meetings in his absence; provides leadership and advise to officials (elected and appointed) of the chapter, among other duties as assigned by the President.
The Vice President was also in charge with speaking to the media in the absence of the President; including interviews with K-State's 91.9 FM Wildcat Radio, K-State Collegian, among other media outlets.
There have been three Chapter Vice Presidents under Mr. Fitch's advice, they are:
Spencer Nauta (January 2016 - Present)
Cody Blake, (May 2015 - 2016)
Cora Lucia "Gibson" (September 2014 - May 2015)
---
Cora Gibson
Vice President Emeritus II of KSU ACJA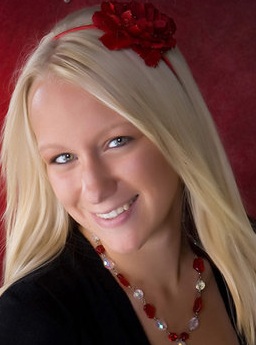 Cora Lucia Gibson was nominated by President Emeritus I & Founding Father of KSU ACJA to serve as Vice President Emeritus II for a lifetime. Mrs. Gibson was approved by the membership of KSU ACJA on February 22, 2015 by unanimous consent. She currently sits as the longest serving officer of KSU ACJA in its history - since its foundation in December 2011. Prior to her appointment - she was elected to serve as Chapter Vice President for the 2014 - 2015 academic year. She also served as Director for Student Relations for 2 years (2012 - 2014), and as Vice Chair of the Fundraiser Committee for 1 year (2011 - 2012).
She is admired by many in the fraternity for her ability to provide leadership and experience within the cabinet, holding seniority and expertise in the leadership process. She was also able to assist the President to achieve many goals set for the year, including an attendance for the Regional and National Conferences of KSU ACJA, speakers, fundraisers, among other accomplishments. Miss Lucia is also the second female to be elected as Vice President in the chapter's history. Among her many accomplshments was her commitment to making sure all the necessary sign ups, signatures, and work was completed before the Relay for Life events, sponsored by the American Cancer Society. She believed in making sure that her brothers/sisters of the fraternity understood the importance of the cause to find a cure for this malicious disease.
Mrs. Gibson will serve as Vice President Emeritus II for a lifetime and will have voting rights within the Emeritus Cabinet. She graduated from Kansas State University in May of 2015 with a bachelor's in criminology.
As Vice President Emeritus II, she assists the Vice President Emeritus I in advising future Chapter Vice Presidents of the American Criminal Justice Association, Kappa Sigma Upsilon Subordinate Chapter, among other advising duties as may be prescribed by the Chairman of the Emeritus Cabinet.
---
Crystian Torres
Vice President Emeritus I & Founding Father of KSU ACJA (retired)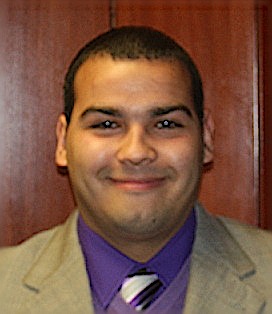 Crystian Torres was the first Vice President in Kappa Sigma Upsilon Chapter history for the 2011 - 2012 academic year. Mr. Torres was granted emeritus status by the KSU ACJA membership on April 19, 2012. He was also one of the primary founding fathers, along with President Hernandez, in starting and initiating KSU ACJA. His major is in Criminology with a minor in American Ethnic Studies.
Mr. Torres sparked the idea of having a fraternity designed for K-State students who had a major in Criminology, Pre-Law, and the Law Enforcement Option for Park Management and Conservation. During the Fall of 2011, Mr. Torres aspired to transfer to USF (University of South Florida) from K-State. During this process, he learned that USF had a fraternity called the American Criminal Justice Association and thought how great it would be if there was one available at Kansas State. After deciding to stay at K-State, he proceeded to get in contact with Ronnie Hernandez, a student who was widely known for his leadership talents and experience in order to get the fraternity started. At one point, Mr. Hernandez was hesitant to accept Mr. Torres' proposal for the presidency due to the fact that after having served for three years as a student leader for various committees and organizations, including student government, he wanted to take it easy his senior year. However, he thought about Crystian's proposal and how it could positively affect the students who qualified to be members. Mr. Hernandez got in contact with Mr. Torres and suggested they both start to speak with various media outlets such as the K-State Collegian, Wildcat 91.9 FM, KMAN Radio, among other sources to get the word out to the highest level possible and inform the student body that the fraternity now (at the time) existed and was already officially registered and recognized by Kansas State University.
Mr. Torres went on to further assist President Hernandez with recruiting professional guest speakers from a variety of criminal justice fields, talk with staff members from Career and Employment Services to have a field trip sponsored and worked with Treasurer Swenson to begin successful fundraisers. He was also instrumental in providing leadership to the KSU ACJA Ambassadors for student outreach. Finally, Mr. Torres attended the fraternities two standing committees (fundraiser and recruitment committees) on behalf of the President to ensure the fraternity's success in these areas.
Mr. Torres was employed by Ray's Apple Market at the time, where he was able to convince his employers to sponsor drinks for the use in recruitment events, etc.
Aside from having served as Vice President of KSU ACJA, he also served as Treasurer of the K-State Criminology Club for the 2011 - 2012 academic year.
Mr. Torres has officially retired from his emeritus advising duties on September 3, 2014.
There were five Vice President's under Mr. Torres' advice, they are:
Christopher McKinney (April - May 2012)
Gail Fitch (May 2012 - April 2013)
Noelle Remy (April 2013 - August 2013)
Adriana Olivas (August 2013 - May 2014)
Cora Lucia (May 2014 - September 2014)