Office of the Chapter Vice President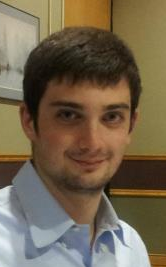 Gail Fitch is the 3rd Vice President in Kappa Sigma Upsilon Chapter history. His major is in the Law Enforcement Option for Park Management and Conservation at K-State. He will be a senior for the 2012 - 2013 academic year.
As Chapter Vice President, Mr. Fitch is in charge of serving as the official representative of the Kappa Sigma Upsilon Chapter in the absence of the President. He also assists the Chapter President in recruiting professional guest speakers, registers newly installed members to the listserv; officially interprets the Constitution of the Kappa Sigma Upsilon Chapter, including Grand Chapter by-laws and standing rules of order; serves as the President's liaison when attending special and standing committee meetings in his absence; provides leadership and advise to officials (elected and appointed) of the chapter, among other duties as assigned by the President.
The Vice President is also charged with speaking to the media in the absence of the President; including interviews with K-State's 91.9 FM Wildcat Radio, K-State Collegian, among other media outlets.
Vice President's e-mail: gdfitch@ksu.edu.