Secretary & Chief of Staff Emeritus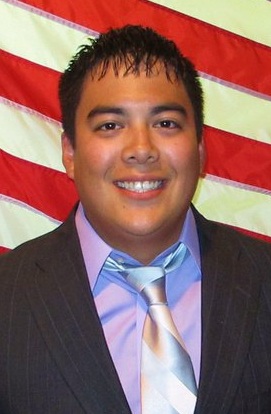 Christopher McKinney was the 1st Secretary and Chief of Staff in Kappa Sigma Upsilon Chapter history and was one of the co-founders under the leadership of President Hernandez and Vice President Torres. He served for the 2011 - 2012 academic year at Kansas State University. Mr. McKinney was a major in Criminology with a minor in American Ethnic Studies and Leadership Studies.
On Thursday, April 19, 2012, he was approved by the KSU ACJA membership to be officially recognized as Secretary and Chief of Staff Emeritus for his efforts in helping the administration build on the foundation and provide leadership to elected and appointed officials to achieve the goals set forth by the administration after the fraternity was started and initiated in December of 2011.
Under his leadership, Mr. McKinney provided advise to the administration in matters pertaining to fundraising and constructing membership retention, including recruitment. He also served as the President's liaison in the Recruitment Committee. President Hernandez was very appreciative of his work, sacrifices, and the efforts he put forth to take the chapter to the next level. Previously, he served as Secretary and Chief of Staff and was promoted by President Hernandez to serve as Associate Vice President.
Aside from serving as Secretary and Chief of Staff for KSU ACJA, he also served as the Publicity Chair of the K-State Criminology Club and a student representative for the K-State Principles of Community Committee. He was appointed by Student Body President, Nate Spriggs.