September 23, 2013
K-State pilots ReadyCampus for FEMA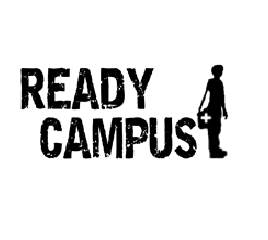 The School of Leadership Studies' HandsOn Kansas State and Manhattan Good Neighbors is partnering with the Federal Emergency Management Agency, or FEMA, to pilot a higher-education program focused on student-body awareness and action in preparing for disasters.
From noon to 3 p.m. Sept. 30 at the Campus Creek Amphitheater outside the Leadership Studies Building, teams can participate in an eChallenge preparedness hunt, seeking resources on campus and in the community through social media. Students are encouraged to meet student and local organizations active in disaster readiness and response.
Representatives from campus police and emergency management, student groups connected with American Red Cross, Riley County Emergency Management, United Way of Riley County, Volunteer Organizations Active in Disasters and Citizen Corps groups such as Community Emergency Response Team, County Animal Rescue and Medical Reserve Corps will be on hand to recruit interested students, share on-going activities and talk about their involvement in disaster preparedness and response.
All team participants will receive prizes and recognitions for levels of game achievement that demonstrate game completion, location and collaborative efforts, answering questions and finding items by submitting entries electronically through Twitter. Team progress and collaborative efforts will be shown publicly on a Twitter board in the Amphitheater during the event.
Students do not need to be on site but can participate throughout the time frame — in between classes and other commitments. Team members will have to be present at the beginning of the event to verify registration and at the end to pick up prizes.
Sign up your team on the HandsOn Kansas State website and email mgn@k-state.edu with the names of your team members. Teams can range from three to five participants.
For more information contact Manhattan Good Neighbors and/or post questions on HandsOn Kansas State's Twitter @handson_kstate#K-State Ready.