September 12, 2013
Union Program Council presents Bill Nye on Oct. 11, tickets for students available today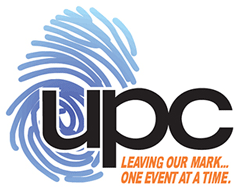 The Union Program Council will bring Bill Nye the Science Guy to K-State on Oct. 11. Nye hosted "Bill Nye the Science Guy" from 1993-1998. He is an engineer, science educator, entertainer, television host and comedian. He now can add dancer to his resume since he was cast in season 17 of "Dancing with the Stars," premiering Tuesday, Sept. 17, on ABC.

K-State students can start picking up their tickets today at the McCain box office. The show is free for K-State students, but a reserved ticket is required. Students must show their valid student ID. Limit one ticket per student. Since they are reserved seats, if you want to sit with a group of friends, you will have to go the box office together.

VIPcats members can pick up their tickets earlier than Thursday. If you are interested in joining VIPcats click here to sign up.

General public and military tickets are available at 11:30 a.m. Monday, Sept. 16. Tickets for the general public are $10 and military tickets are $8. Those tickets can be purchased at the McCain box office, online, or by phone at 785-532-6428. There is a limited number of seats available for the general public.

The McCain box office is open from 11:30 a.m. to 4:30 p.m. Monday through Friday. The Little Theatre box office in the K-State Student Union is open from 11:30 a.m. to 1 p.m. Wednesday through Friday.