September 9, 2013
Union architect selection process begins Sept. 10, firms to give presentations
Submitted by Audrey Taggart-Kagdis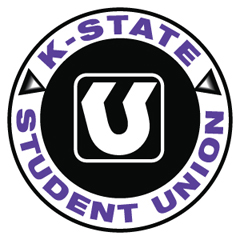 Five architectural firms have been invited to campus to give presentations to the K-State Student Union Renovation Committee on Tuesday, Sept. 10. The committee will make the final choice of architects that will develop a comprehensive architectural building program, conceptual design, and phasing and sequencing recommendations for the renovation and expansion of the Union.
These interviews are open to the public and feedback forms will be available to assist the selection committee with their final choice. The presentations will take place in the Union. The schedule is:
8:30 a.m. Cannon Design in the Big 12 Room
9:30 a.m. Howard and Helmer in the Cottonwood Room
10:30 a.m. Stantec in the Big 12 Room
11:30 a.m. Workshop with Bowman Bowman Novick in the Cottonwood Room
1:00 p.m. WTW Architects in the Big 12 Room
For further information, contact Bill Smriga, Union director, at smriga@k-state.edu or 785-532-6591.