February 23, 2023
English professor receives book award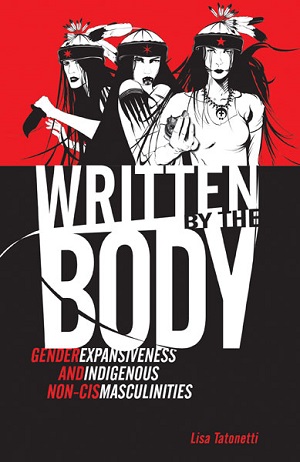 Lisa Tatonetti, professor of English in the College of Arts and Sciences and 2022-2024 Donnelly Professor of English, has received a prestigious award for her scholarship on Indigenous studies.
The Association for the Study of American Indian Literatures, or ASAIL, has awarded the 2022 Beatrice Medicine Award for Best Published Monograph to Tatonetti for her book "Written by the Body: Gender Expansiveness and Indigenous Non-Cis Masculinities," published by the University of Minnesota Press in 2021.
The award was created to honor noted Lakota anthropologist Bea Medicine and recognizes the outstanding monograph in Indigenous studies for the previous calendar year.
In the citation, the award committee noted that they were "especially excited about the new possibilities for the field that the book opens" and described it as an "incredibly important piece of scholarship."
Tatonetti's book is interdisciplinary in scope, with research ranging from considerations of 18th- and 19-century archival accounts of Indigenous women warriors to turn-of-the-century and late-20th-century fictional accounts of such figures to late 1980s and 1990s Indigenous HIV/AIDS activism, and to recent experimental film and literature. Throughout, Tatonetti shows how Indigenous traditions of gender expansiveness among Native peoples forge kinship, offer protection and make change.
"I am especially honored by the ASAIL award because Dr. Beatrice Medicine, the award's namesake, was a foundational queer Indigenous intellectual whose work was crucial to charting the path of the field," said Tatonetti.
"As well, I want to note that a sabbatical leave granted by the College of Arts and Sciences and a fellowship from the National Humanities Center were pivotal to bringing the book project to completion. Thanks to K-State, the State of Kansas, and the National Humanities Center for valuing and supporting the work of the humanities."
Read more about the award at the society's website.