February 8, 2023
Voecks recognized as theatre 'Road Warrior'
Submitted by School of Music, Theatre, and Dance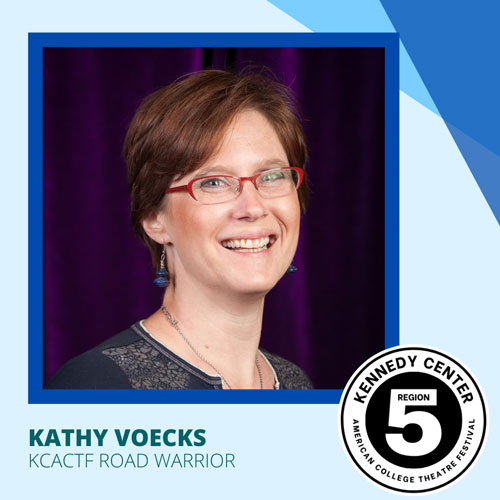 The Kennedy Center/American College Theater Festival, or KCACTF, Region V recently recognized Kathy Voecks, associate professor in the School of Music, Theatre, and Dance, as a "Road Warrior."
The award provides special recognition for people who are critical to the success of the festival: the Regional Production Respondents. Response is the heart and soul of the KCACTF mission of learning about the theatre, and every week many colleagues donate their time and talents toward that mission. Voecks traveled the region watching theatrical productions and responded to the cast and crew on the production.
The award is given to the person(s) who have logged many miles during their travels to attend performances for responses.