February 9, 2023
Join Game Night at Hale Library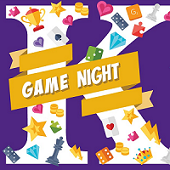 Join K-State Libraries for Game Night from 7-8:30 p.m. Thursday, Feb. 16, on the second floor of Hale Library.
There will be plenty of board games to choose from, and all are welcome. Participants can bring their own games to play, and staff will be on hand to help people learn how to play the games.
The event is free to attend. No registration is required. The event is co-hosted by K-State Libraries and Manhattan Public Library.
A second game night will take place March 16 at Manhattan Public Library. To view a full list of Libraries' events, please visit the events webpage.