April 17, 2013
Entomologist conducts open webinar on reviewing journal manuscripts on April 25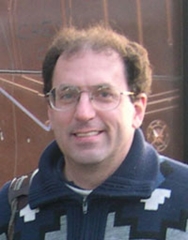 Raymond Cloyd, professor of entomology, will present an open webinar sponsored by the Entomological Society of America that will address the mechanics and art of reviewing manuscripts, titled "How to Efficiently and Effectively Review a Journal Manuscript" at 1 p.m. Thursday, April 25.
Cloyd is an award-winning extension specialist who has an extensive background in manuscript development and review. The webinar will be particularly valuable for advanced undergraduates, graduate students, postdoctoral researchers and others who are looking for opportunities to develop their professional skills in the sciences.
The webinar is expected to reach an international audience. Anyone who is interested can register online.