April 12, 2022
Vincent Snyder presents APDesign Ekdahl Lecture Series April 18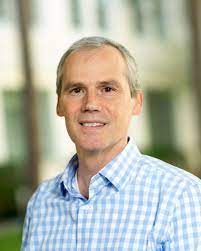 Vincent Snyder, professor of architecture at the University of Texas, Austin and principal at Vincent Snyder Architects, presents "Convergent Resemblance" as part of the spring 2022 College of Architecture, Planning & Design's Ekdahl Lecture Series at 4:30 p.m. Monday, April 18, in the Regnier Forum in Regnier Hall. The event is free and open to the public.
"As social beings, we instinctively continue to rethink the relationship of the individual to the collective," Snyder said. "Within the contemporary contexts of antipodal belief systems and reductivism, which predictably result in larger factions, we in the creative professions are simultaneously encouraged to be unique individuals. We struggle to understand our place within the design disciplines which have rightfully dismantled the myth of the individual creator, but which stand in contrast to a larger social context that antithetically promulgates and exploits the attainment of celebrity. In response, this lecture will posit examples of potential contributions from incorporating idiosyncratic intuitions into any design process while adamantly continuing to prioritize the historically fiduciary responsibilities of our design professions."
Snyder's academic research and teaching activities are primarily concerned with how specific cultural, contextual and constructional demands influence architectural design. Much of his current work reflects adaptive responses that investigate the role and appropriateness of various techniques of precision as either generative or refining modes of application. In 1995, he established his firm, Vincent Snyder Architects, in Austin. His professional work ranges in scale from residential to institutional and is internationally published, exhibited and recognized. Selected awards include those from Progressive Architecture, Association of Collegiate Schools of Architecture National Design Award, Cradle2Cradle, Boston Society of Architects, Texas Society of Architects and the Austin chapter of The American Institute of Architects. He is a registered architect in Texas and has additional licensures through the National Council of Architectural Registration Boards. Snyder is also a Rome Prize in Architecture recipient and a Fellow at the American Academy in Rome.
View a full listing of the 2021-2022 Ekdahl Lectures and view the live or recorded lectures.
The Oscar S. Ekdahl Distinguished Lecture Series in Architecture, Planning & Design brings the finest professionals in the design and planning disciplines to APDesign and the K-State community. These individuals are selected to avail faculty, staff, students and regional professionals on the potency of design and planning in addressing the issues we face as a global society. The series honors Oscar Ekdahl who received his Bachelor of Architecture from Kansas State University in 1933 and was a founding partner in Ekdahl, Davis, Depew, Persson Architects PA in Topeka.