February 14, 2022
English department to host '#Shakespeare After Shakespeare' event at MAC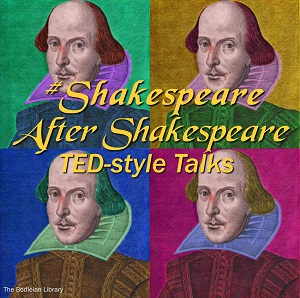 On Friday, Feb. 18, from 6-7 p.m., the English department in the College of Arts and Sciences will host "#Shakespeare After Shakespeare" at the Manhattan Arts Center, 1520 Poyntz Ave., with concurrent livestreaming on Zoom.
The event coincides with the Manhattan Arts Center's opening night performance of "The Book of Will."
Faculty and graduate students will present five seven-minute TED-style talks on the legacy and afterlife of Shakespeare. The topics and speakers will include:
Michael Donnelly, associate professor emeritus, "Traducing Shakespeare: How Every Age Makes the Bard Their Own."
Natalie Liptak, graduate student, "Star-Crossed Lovers & Social Strife: Shakespearean Influences in American Adolescent Literature."
Anne-Sophie Tooley, graduate student, "The Influence of Ecclesiastes on Hamlet's Death Anxieties."
Kara Northway, associate professor, "'That what I hate most, the thievery of it': Loss, Perception, and Heart in The Book of Will."
Don Hedrick, professor, "Little Books and Big: Size Mattering."
The event is free and open to the public. For those not attending in person, registration for the livestream is available at tinyurl.com/shaxaftershax.
Tickets for "The Book of Will" performance may be purchased separately from the Manhattan Arts Center.
To promote the production, the English department will sponsor a contest to win two free student tickets to "The Book of Will." Follow the department's social media platforms on Twitter, Facebook and Instagram for contest details.
The event and contest are sponsored by the English department and its graduate track in literature.