August 10, 2021
Volunteers needed for fitness center usage and experience research
Submitted by Cassandra Beattie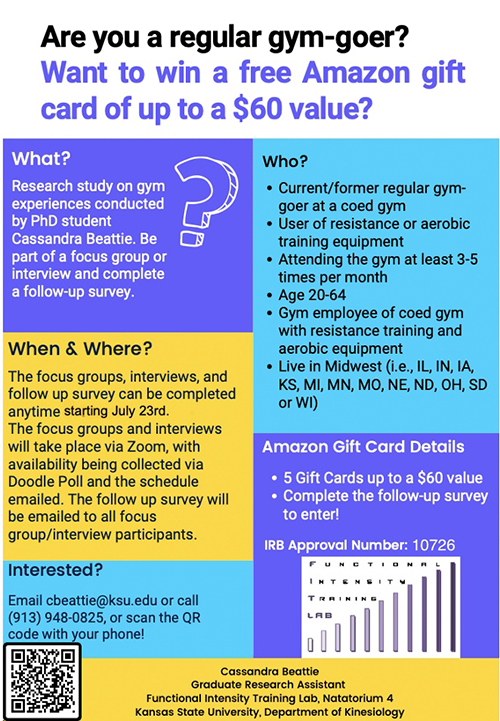 The Functional Intensity Training Lab is interested in individuals' unique experiences and recommendations to create a better gym experience. By better understanding how different people use different areas of the gym, such as the weights and aerobics areas, future fitness centers can be developed to be more gender-neutral or inclusive.
Participants will attend either a 90-minute focus group for gym-goers or a one-hour individual interview for gym employees and complete our short follow-up survey. Participants can be entered into a gift card drawing for one of five Amazon gift cards of up to a $60 value.
Please complete the screening survey to determine eligibility for the study. Those eligible will receive a scheduling email within 24 hours. If you have any questions, please contact Cassandra Beattie by email or call 913-948-0825.
This study has been reviewed by the Institutional Review Board and received approval No. 10726.