March 25, 2021
Wiley recognized for improving race relations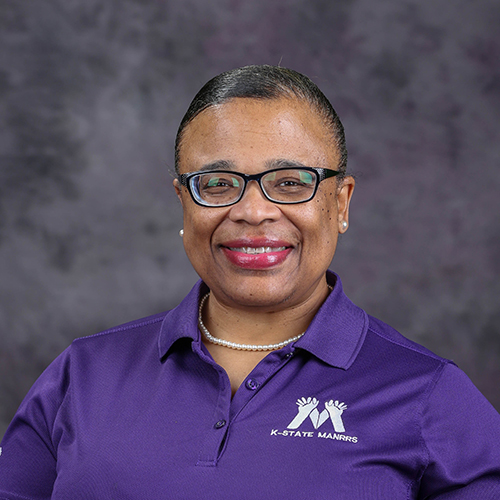 Zelia Wiley, assistant dean of diversity programs for the College of Agriculture, was recently honored by The Revelations Evangelistic Ministry Inc. as the 2021 Improving Race Relations in Education award winner. Winners were announced on Feb. 26 at the virtual How to Improve Race Relations statewide conference.
According to the organization, Wiley and the College of Agriculture were selected based on years of services to underprivileged youth and the efforts by the university to organizational support of diversity and inclusion in addition to its commitment to access, opportunity and success.
Wiley joined the university in 2003 as the first assistant dean for diversity. She is responsible for recruitment and retention programs of ethnic minorities within the College of Agriculture and works to increase the minority ethnicity application pool in K-State Research and Extension. During her tenure, she has seen significant increases in the multicultural student populations within the college.
Wiley is the director of Project IMPACT and co-principal investigator for the Kansas Louis Stokes Alliance for Minority Participation, known as KS-LSAMP. She is involved with the Cargill College for A Day program, "Growing Our Mindset" diversity forum, and KSRE Summer Research Fellowship Program. She serves as chapter advisor for the K-State chapter of Minorities in Agriculture, Natural Recourses and Related Sciences, known as MANRRS, and was president for the national group in 2007-08. She is the chair of the College of Agriculture's diversity committee and serves on the President's Commission for Multicultural Affairs. She was the first ethnic minority to serve on the board of consultants for the FFA National Board. Wiley also served as chair of the Black Faculty and Staff Alliance at K-State. She has received several awards, including the 2011 Commerce Bank Presidential Award for enhancing diversity at K-State.