January 31, 2013
President Kirk Schulz appointed to NCAA Executive Committee
Submitted by Communications and Marketing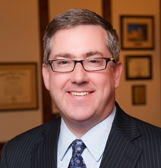 Kansas State University President Kirk Schulz, who has served on the NCAA Board of Directors since July, has been unanimously appointed to the NCAA Executive Committee, President Mark Emmert has announced.

The Executive Committee is the highest governance body in the NCAA and is composed of institutional chief executive officers that oversee associationwide issues. The committee is charged with ensuring that each division operates consistently with the basic purposes, fundamental policies and general principles of the Association.

"President Schulz's support and passion for intercollegiate athletics will be invaluable to the Executive Committee," Emmert said. "He will bring the proud traditions of both the Big 12 Conference and Kansas State to the highest governing body in the NCAA. I look forward to working with him to improve the experience for our student-athletes."
Schulz has served on the Division I NCAA Board of Directors, which is made up of presidents or chancellors from institutions in each of the association's 11 conferences, and will continue to fulfill his current four-year term in this role, ending in August 2016.

"President Schulz has proven himself as an outstanding educator and a talented leader," said Big 12 Commissioner Bob Bowlsby. "These capabilities are regularly demonstrated in our Big 12 meetings and the NCAA has quickly recognized what an asset he will be on the Board. We are proud of President Schulz and grateful for his willingness to service at the national level."
The board of directors is charged with responsibilities like electing institutions to Division I membership, overseeing the Academic Progress Rate and Academic Performance Census, and assuring gender and ethnic diversity in the leadership structure.

"President Schulz has provided terrific leadership for Kansas State University and the Big 12 Conference while also making an immediate impact during his first year as a member of the NCAA Division I Board of Directors," K-State Director of Athletics John Currie said. "Strengthening the interconnectivity between intercollegiate athletics and campus communities through his role on the NCAA Board and Executive Committee is a key component to K-State to becoming a Top 50 public research university by 2025."
Since his arrival at Kansas State University in 2009, Schulz has spearheaded visionary campuswide goal-setting to move K-State forward to be recognized as a Top 50 public research university by 2025. In 2012 alone his administration saw the university hit several records. Fundraising by the Kansas State University Foundation hit a record $121 million, and enrollment set a record last fall with 24,378 students. Such achievements led Schulz to receive the 2012 Chief Executive Leadership Award from the Council for the Advancement and Support of Education.
Under his leadership, the university continues to grow in athletics and academics. A new $18 million basketball practice facility opened this year, and construction continues on the new West Stadium Center at Bill Snyder Family Stadium. Moreover, faculty researchers brought in record levels of extramural funding.