January 25, 2013
Ray Huff to deliver annual Architecture, Planning and Design Diversity Lecture Jan. 28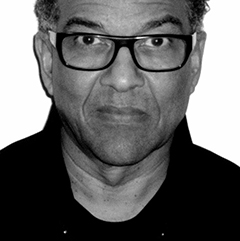 Ray Huff of Huff and Gooden Architects in Charleston, S.C., will deliver the annual College of Architecture, Planning and Design Diversity Lecture in conjunction with K-State's Martin Luther King Jr. Observance Week celebrations. Huff's lecture, "Successive Approximations," will be at 4 p.m. Monday, Jan. 28, in the Little Theatre at the K-State Student Union. The lecture is free and the public is encouraged to attend.
On Tuesday, Jan. 29, Huff will also do a question-and-answer session with students at 1 p.m. in the Pierce Commons in Seaton Hall. The topic is "Creating Your Own Practice," and it is presented by the K-State chapter of the National Organization of Minority Architecture Students.
Ray Huff has successfully combined teaching and practice to engage questions of architecture and design. This symbiotic relationship has been critical to his work and study for over twenty years. Prior to his founding the firm with partner Mario Gooden, he conducted design studios for 25 years in South Carolina and was the founding director of the Clemson Architecture Center in Charleston. He continues to hold the position of assistant professor of architecture at the center. His professional experience included a mentorship with noted Florida architect Donald Singer. In 1974, he founded the design practice Synergy Architects in Clemson, S.C., where he won numerous design awards and taught design studio at Clemson University before relocating to Charleston.
In addition to teaching at the center, Huff held the distinguished Bishop Chair at Yale University's Graduate School of Architecture and he has lectured at numerous educational institutions. He has also been a keynote speaker at AIA conventions in Minneapolis, Minnesota; San Juan, Puerto Rico; and Nashville, Tenn. He was also the keynote speaker for the design symposium at Brandenburg University of Technology Cottbus, Germany.
Publications regarding Huff's work include Architecture Record, Architecture, Progressive Architecture, A+U, Cree, Hauser, Metropolis, New York Times, and other periodicals and newspapers. His work is also featured in Beach Houses, Archispeak, South Carolina Architecture 1970-2000, and numerous other books.
In 2001, Ray Huff and Mario Gooden were recognized by the Architectural League of New York with the distinguished honor of "Emerging Voices." Huff + Gooden Architects was simultaneously recognized by Architectural Record Magazine as one of six leading firms practicing exceptional architecture outside the "…Centers of Fashion." Awards have included numerous American Institute of Architects awards the most recent having been firm honor and merit awards for Mary Ford Elementary and the Herbert Hasell Aquatic Facility. He presently serves as a PEER professional with the GSA's Design Excellence Program.